Madigan made…  25 ways to create a simple & elegant holiday home.
What are you up to this weekend? I know. It is the weekend before Thanksgiving… but I am seriously thinking about pulling out my holiday decorations today or tomorrow… And maybe starting on my holiday shopping list.
I know that a lot of you start to decorate for Christmas after the Thanksgiving holiday. But to get you started… I thought I'd share a few ideas from my holiday decorating files to inspire you! As y'all know, I'm a big fan of personalized and simple home décor… and my holiday decorations and crafts are no exception!
Need a few simple and elegant Christmas decorating or craft ideas?
Check out these 25+ ideas! Just click on the text above each photo to get more details about the project.
DIY Christmas Wreaths:
The easiest way to make your home or door more festive? Hang a wreath! And making one can be so easy!
Frosty and Sparkly Pinecone Wreath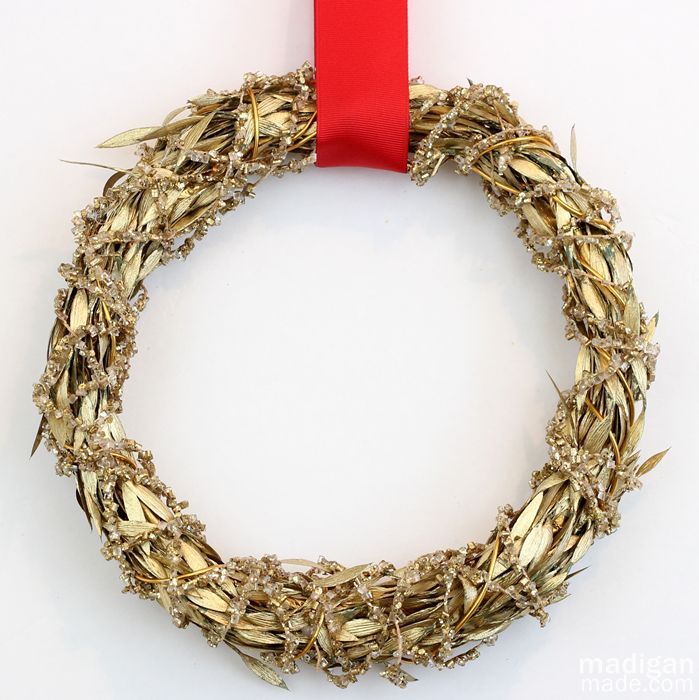 Make a Wreath from a Ceiling Medallion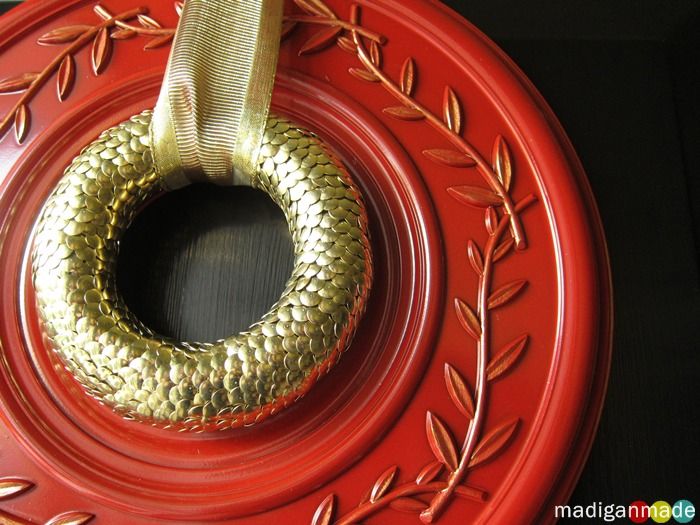 Elegant Holiday Vignettes:
Instead of sprinkling lots of knickknacks all around your home, try focusing your efforts to specific areas for more impact. Set out a few simple holiday decorations to make one corner of a room special. You'll see and feel the difference! Here are some examples: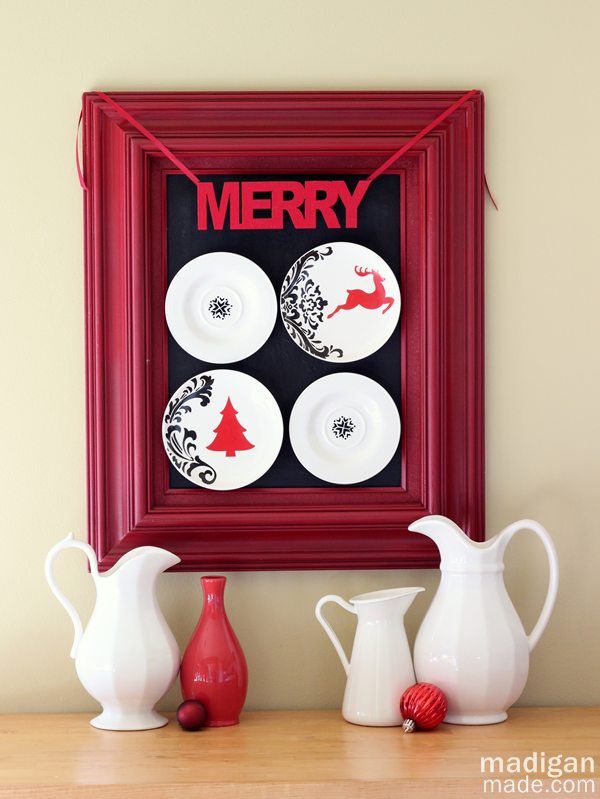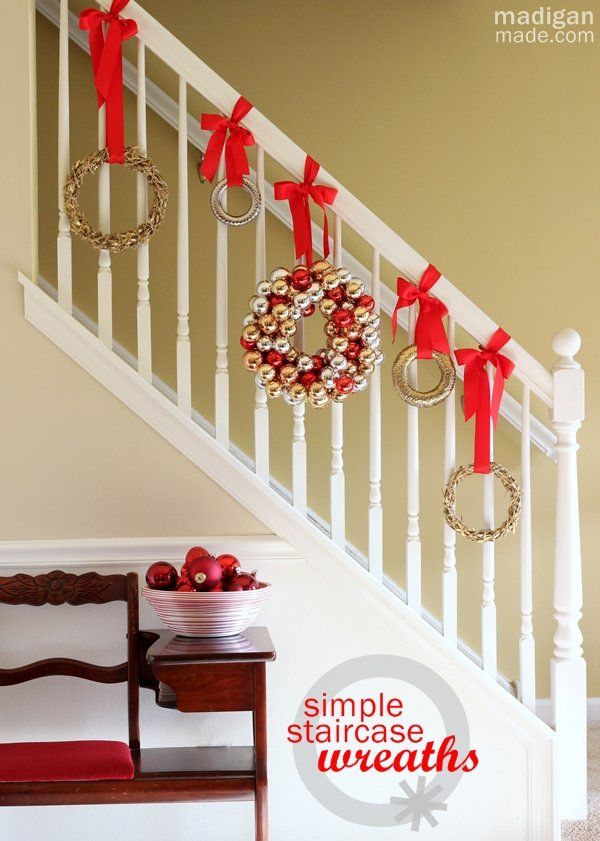 Simple Ski Chalet Inspired Kitchen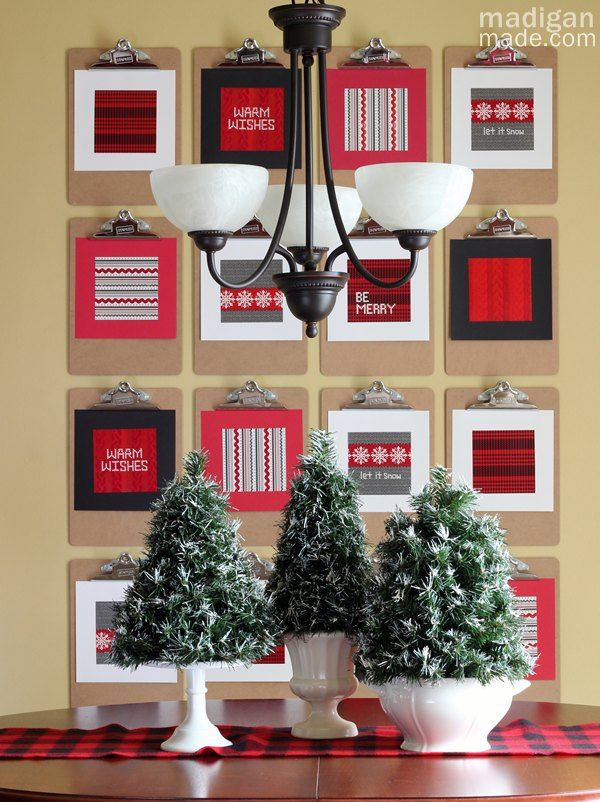 Arrange a Bunch of White Objects and Ornaments with Greenery for your Mantle or China Cabinet
Hang a Shiny Wreath and Add Sparkly Mercury Glass to your Foyer
Simple Holiday Centerpiece Ideas:
A festive holiday table does not need to be complicated. Create a simple centerpiece to get in the Christmas spirit!
Simple Cranberry and Evergreen Centerpiece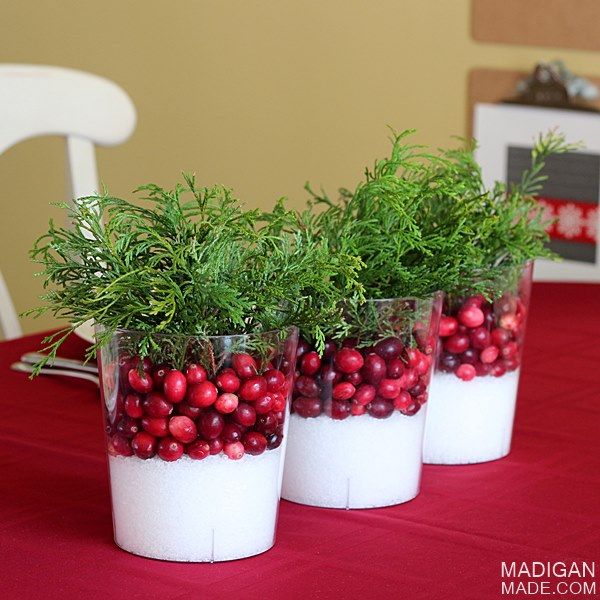 Simple Cranberry Centerpiece and Chalkboard
Make Paper Topiary Trees with Wine Glasses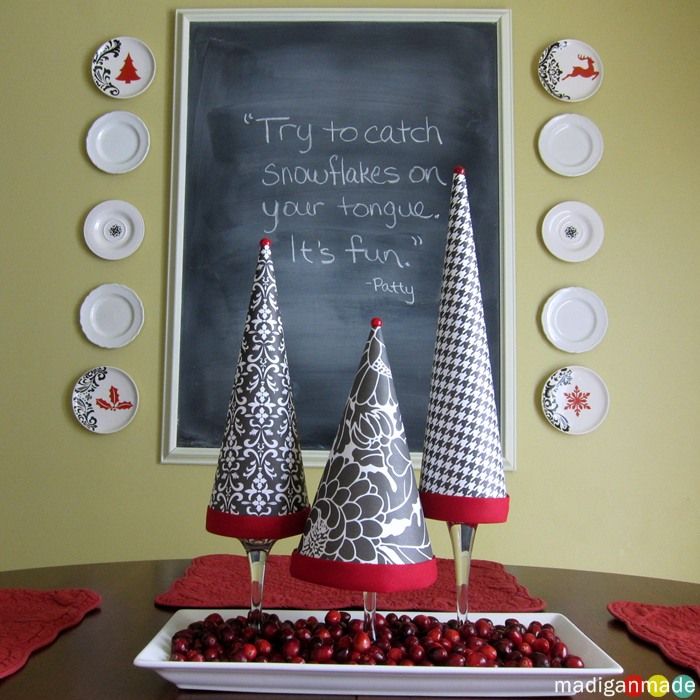 Fill a Big Tray with Ornaments
DIY Décor Craft Ideas:
Sure, you can buy a lot of nice holiday decorations in the stores today… but why not make a few of your own? You can save money by doing it and each piece will have a personal story to tell every holiday.
DIY Tree Skirt (from my wedding dress!)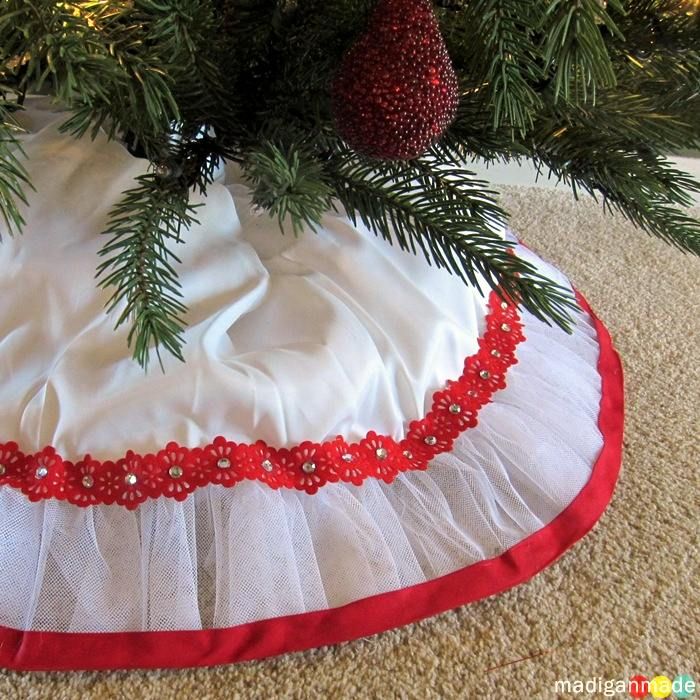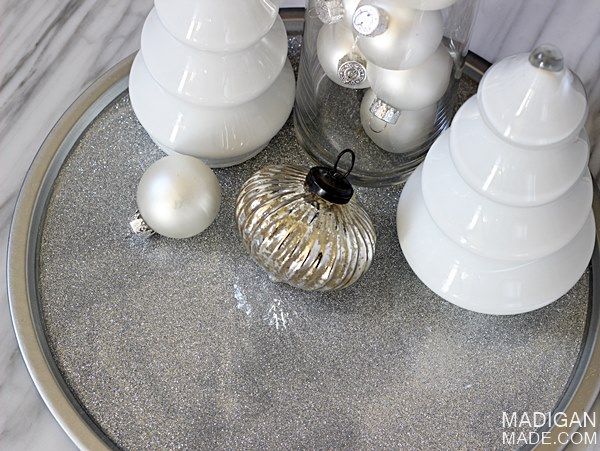 Heirloom Stockings (Made from my Wedding Dress!)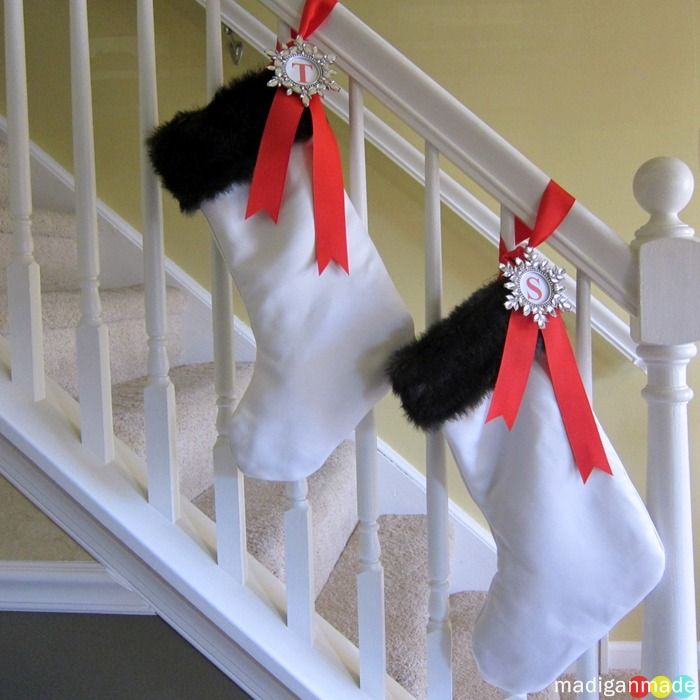 Lighted Ornament Tree on Canvas
Easy Decorative Holiday Plates
Simple Gift Packaging Ideas:
Have you started your holiday shopping yet? I personally like to keep my gift giving and wrapping simple. But I do love to add a personal touch to decorate the package. Here are a few ways: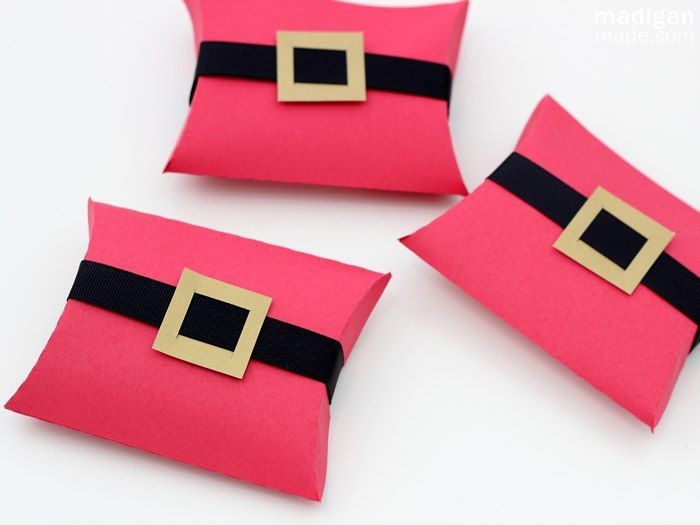 Thanks for reading Madigan Made!
Content Copyright:2010-14. Madigan Made.