Madigan made… simple dark chocolate truffles.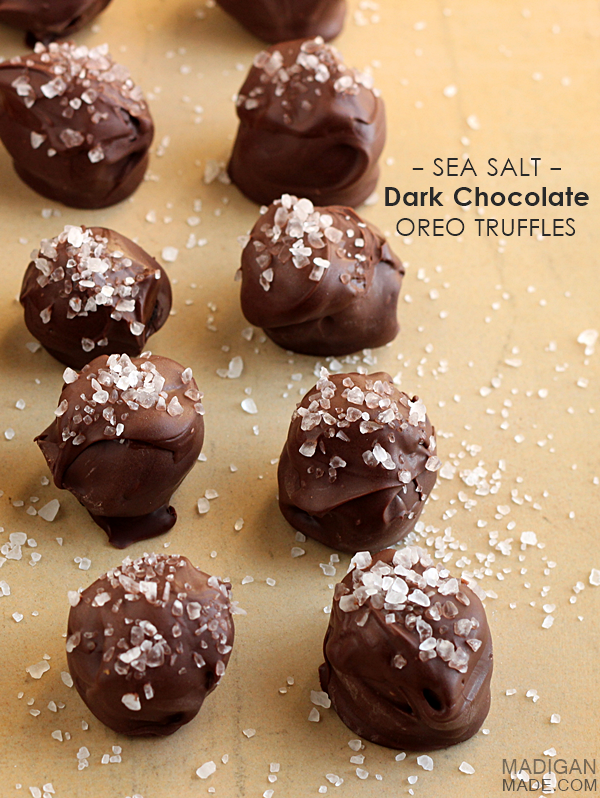 This easy truffle recipe is sponsored by America's favorite cookie, OREO. All opinions are 100% my own.
Y'all know I love simple. Y'all know I love chocolate, too. But did you know that I also love a sweet and salty combination, too?
This cookie truffle recipe has all of those components and more. Now, I love a good OREO cookie and a glass of milk… but when you crush it up with cream cheese and dip it in chocolate? Wow! It is so good as a little truffle!
These dark chocolate truffles are very easy to make (a bonus when it comes to a busy holiday season, right?). They  would be the perfect treat to share at a holiday party or to box up and give as a pretty gift for someone you know.
Want to know how to make them? You can make the truffles plain… but I decided to dress mine up with a little sea salt (remember, I love salty and sweet?).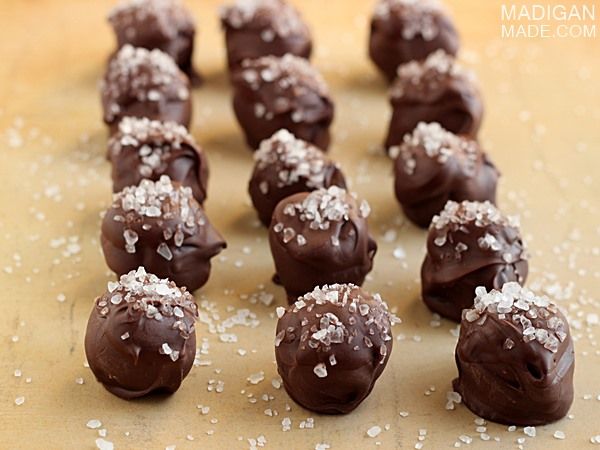 Sea Salt & Dark Chocolate OREO Cookie Balls
Adapted from this recipe. Makes about 48 truffles.
Ingredients:
36 (1 package) OREO sandwich cookies
One 8 ounce package of brick cream cheese, softened
Dark chocolate candy wafers, about 16 oz.
Sea salt, several tablespoonsful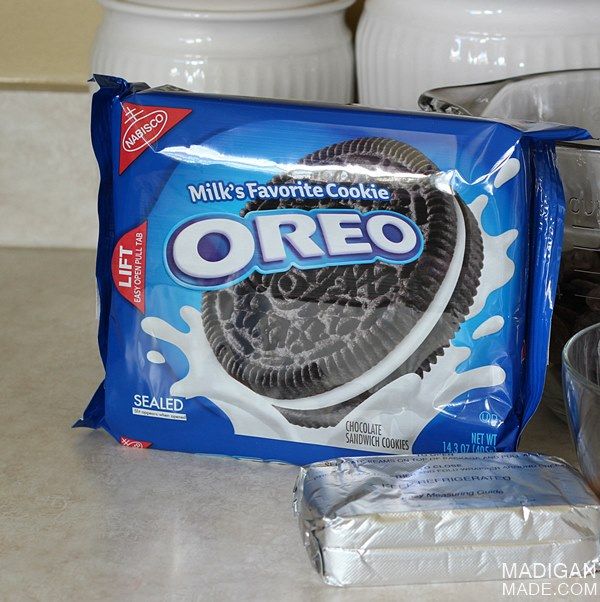 Directions:
First crush the cookies into fine crumbs. I used my  food processor to do this.
Combine the cookies and cream cheese together in a large bowl. Roll the mixture into 48 balls (about 1 inch in diameter) and place them on a cookie sheet lined with wax paper. Place the balls in the freezer for at least 10 minutes.
Working in small batches, melt your chocolate. You can use a double boiler on the stove, but I prefer to use a microwave. I just put the chocolate in a microwave safe dish and heat the wafers up at 20-30 second intervals, stirring as I go until the chocolate is melted. (Every microwave is different, so you may need to experiment with the times on yours. When in doubt, use shorter cooking intervals and stir frequently.)
Dip the balls in the chocolate. Place them on wax paper and sprinkle immediately  with sea salt. (or decorate them however you want to!)
Once the chocolate hardens, store the balls in the refrigerator until you are ready to serve. Enjoy!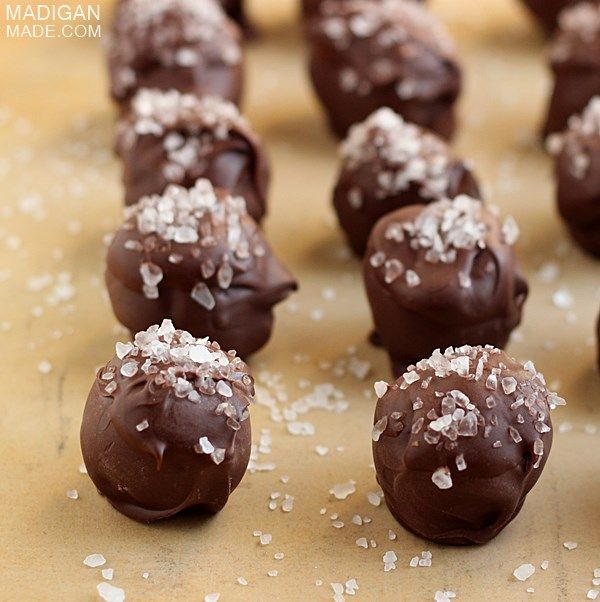 The combination of the salt and dark chocolate is wonderful… and I love the soft chocolate cookie center! It is really hard not to have just one!
Not into sea salt? (Really, you don't know what you are missing!) Want more truffle ideas instead? There are a lot of ways you can customize these basic treats. Follow OREO on Twitter (@oreo) or see more fun takes on this easy recipe here.
Thanks for reading Madigan Made!
Content Copyright:2010-14. Madigan Made.