Madigan made… a list of 18 awesome DIY glitter projects!
I admit it. I may have a slight sickness. But, I don't think it is a secret 'round here that I have a serious case of sparkle fever… especially when it comes to glitter! Glitter is craft medium that I don't think I will ever get tired of. The shine, depth and texture it gives objects is just plain beautiful. Glitter makes me smile.
Loved or hated, glitter is NEVER ignored.
I know glitter is not for every crafter. It can be messy to use. Glitter is not the easiest material to work with… but with patience, careful application and the right sealant or product, it should not move when you are done with your project. And, for me, the sparkly end result makes the effort worth it!
I have attempted to cover many, many surfaces in my home with glitter. I was looking back recently at all the glitter projects I wrote about and realized something. I needed to create one BIG, huge, sparkly list of all of my glitter accomplishments!
So, are you ready for a little glitter? Ok, a LOT of glitter?
Let's count the ways I've crafted with glitter:
Make some pretty gift boxes with a little glitter? Check.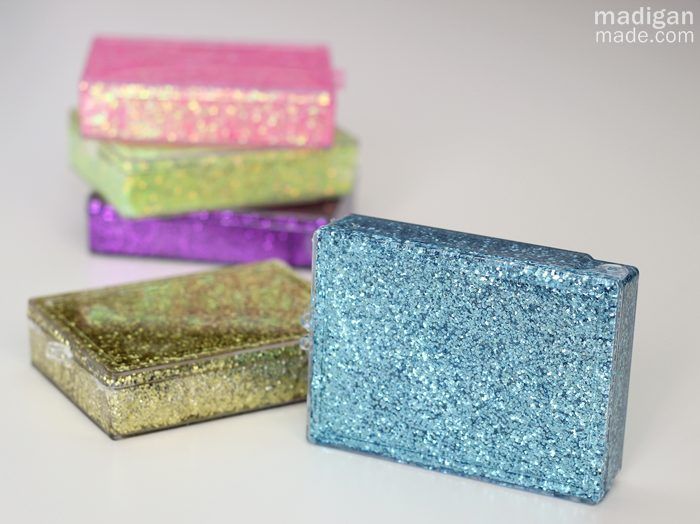 Go for the gold with glitter jar candles? Got it.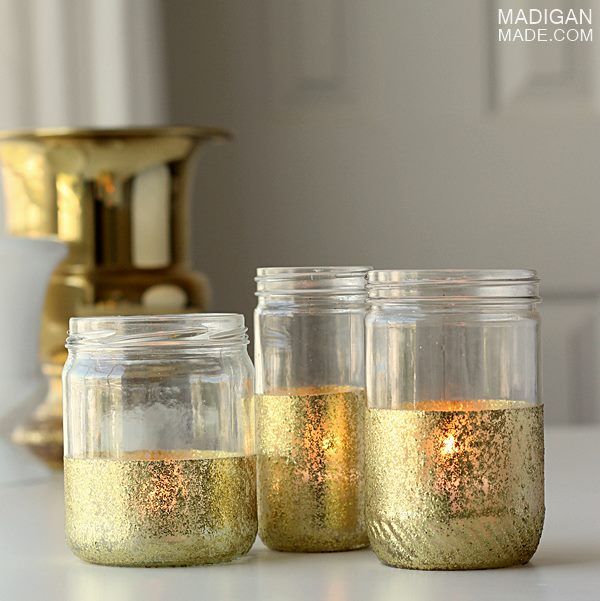 Cover a TABLE in gorgeous green glitter? Yes! (Because I can… and it is spectacular!)
Make a few cute glitter notebooks for my purse? You bet.
Coat the bottom of a clear frame to make a glitter tray? Done.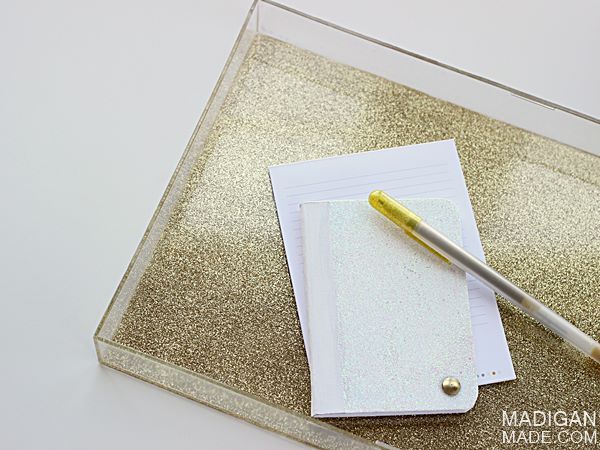 Or maybe cover the top of a pizza pan to make a glittery tray? Yep, did that too!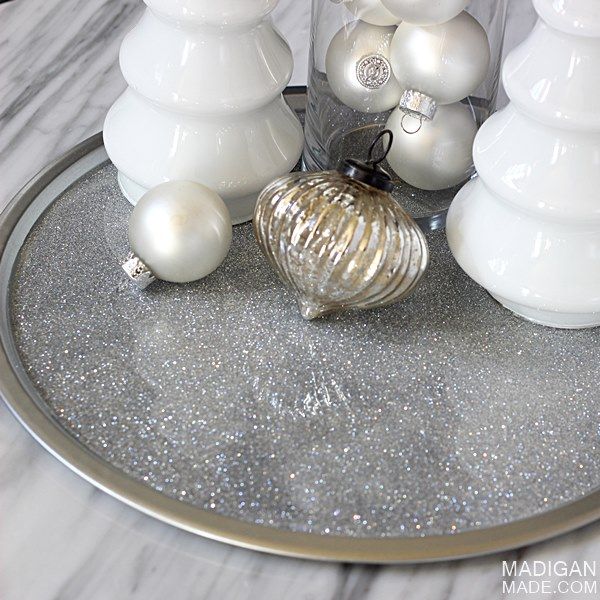 Trick myself into drinking more water with an eye catching glittered mason jar cup? Check.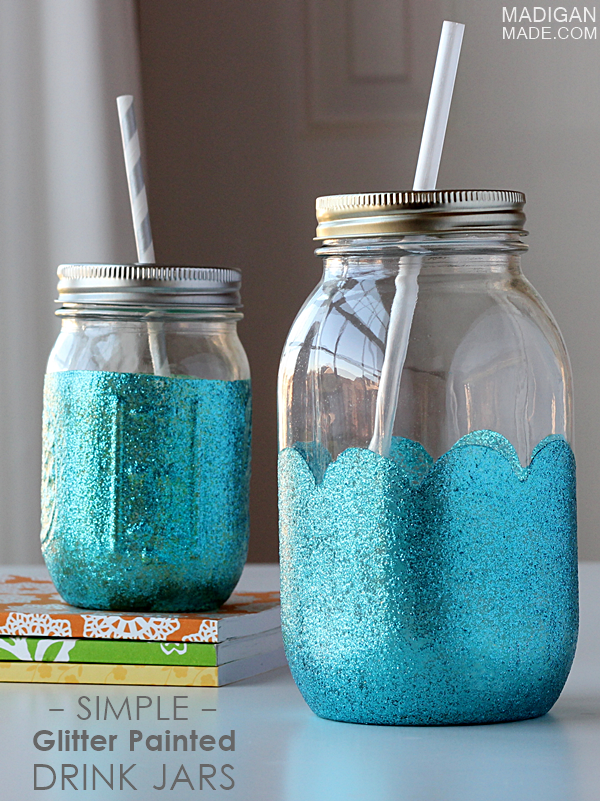 Preserve a beach memory with glitter sea shell ornaments? Easy-peasy.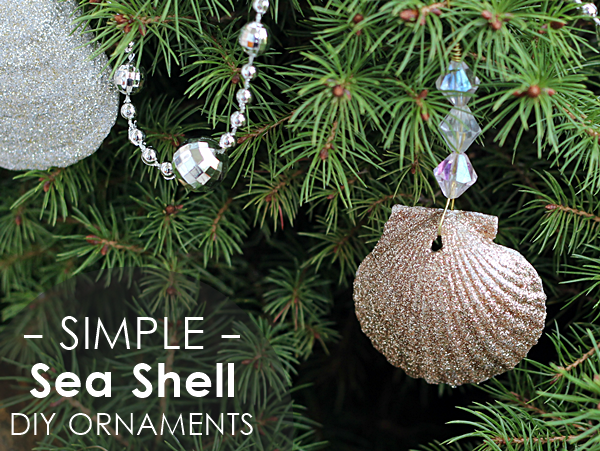 Make a glittery mini wreath? Been there. Loved it.
Add a little glitter to sparkle up a frosty pinecone wreath? Absolutely.
Make another wreath with glittery ribbon? Yes, heart shaped this time!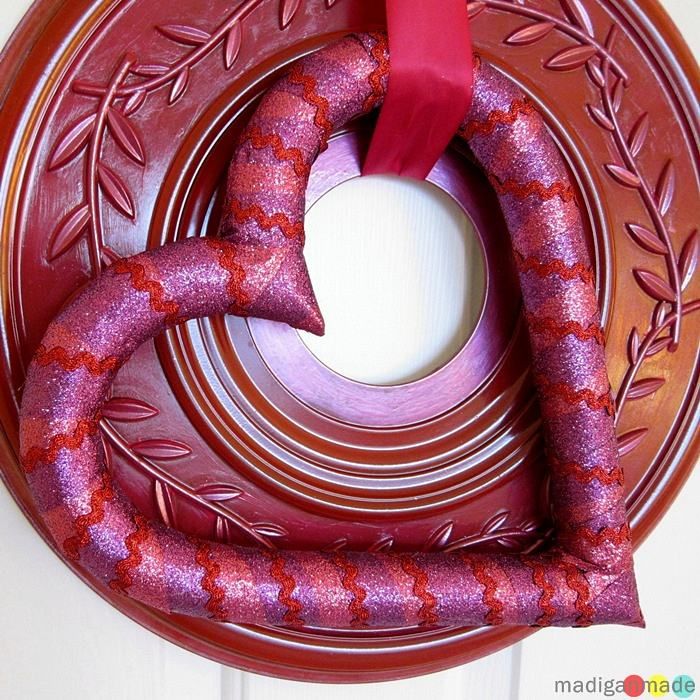 Attack some unsuspecting pumpkins with ombre glitter? I couldn't resist!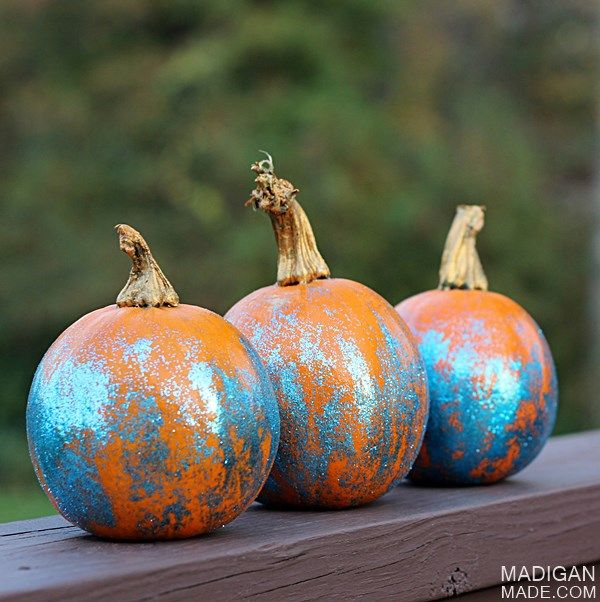 Update my corkboard with glitter stripes? Um… Doesn't everyone do this?
Cover some handmade greeting cards in glitter? Don't mind if I do!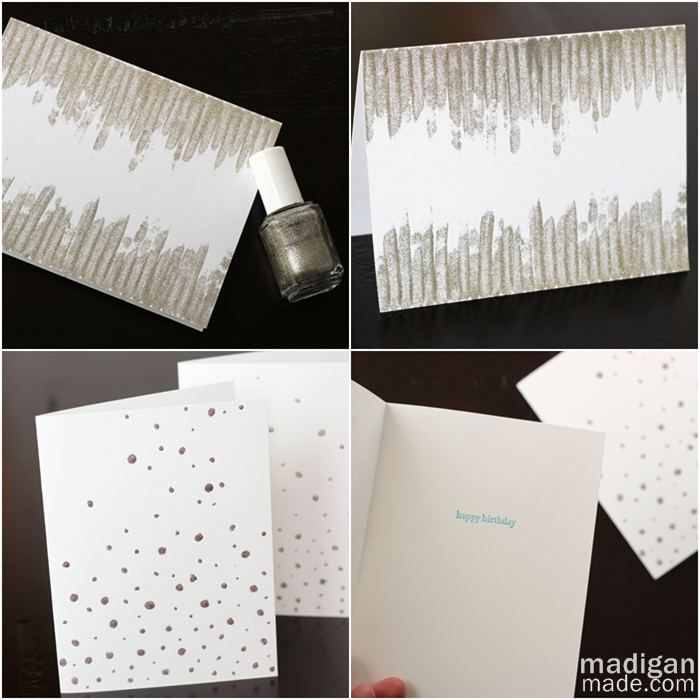 Mark my drink with some glitter drink markers? Always.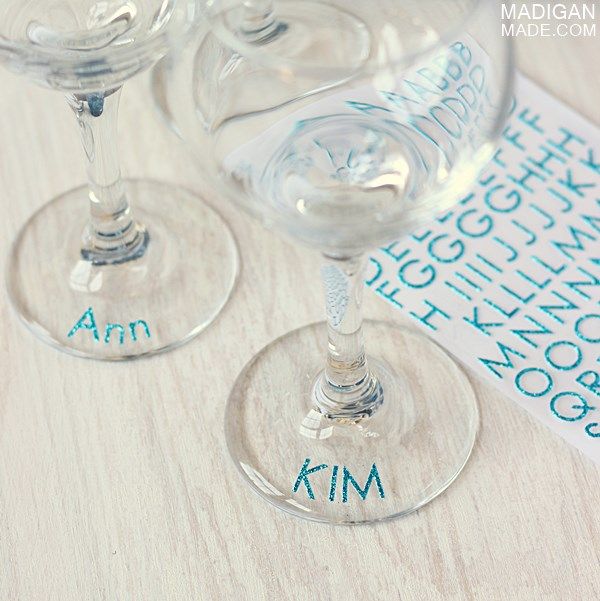 Cover the back of a cassette tape holder with glitter to make a gift card holder? Um, yeah. I went there!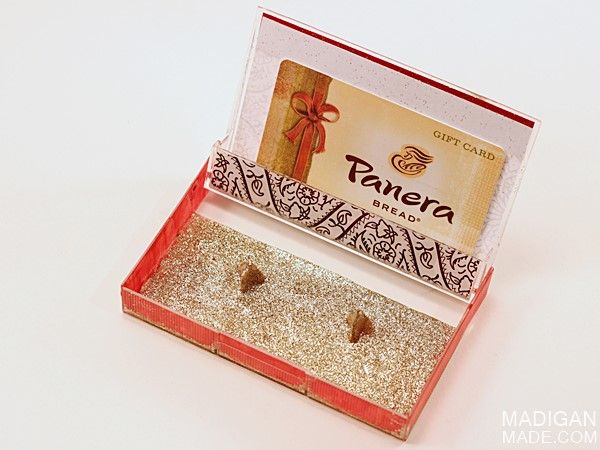 Create sparkly DIY jewelry with bottle caps and glitter? Duh. Why not?
Make my feet sparkle a little with DIY glitter shoe clips? Of course!
After reviewing my 18 sparkly projects, do you agree with my diagnosis? Yes, glitter fever it is!
So, I have a question for YOU. Is there something else (home décor, DIY fashion or other craft) that YOU'D like to see me cover in glitter? I'd love to hear your ideas… and I'm always up for a little (sparkly) challenge, too!
Thanks for reading Madigan Made!
Content Copyright:2012. Madigan Made.
Thanks for reading Madigan Made!
Content Copyright:2010-14. Madigan Made.