Madigan made… an easy tray made from a pizza pan.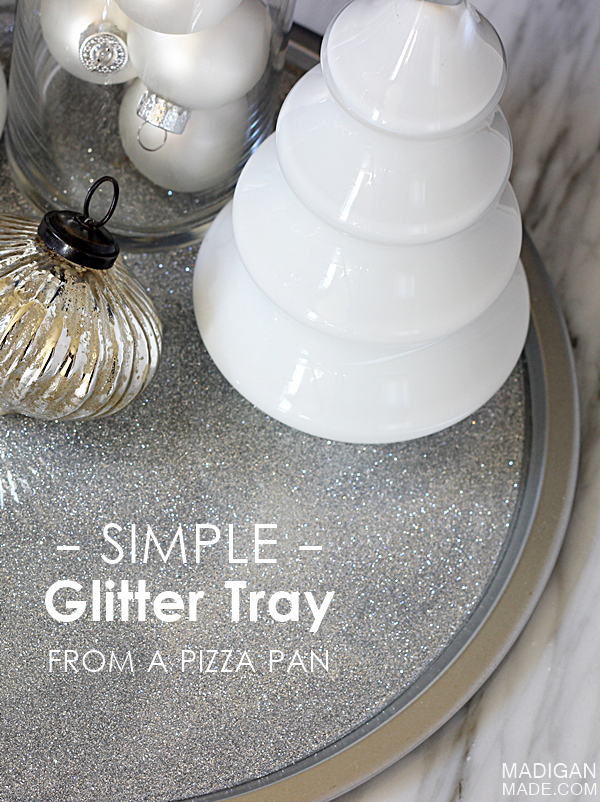 Is it too early to start thinking about the holidays yet? I hope not, because I've been busy lately working on a few Christmas crafts… and I'm sure this will shock you, but several of the projects involved glitter. (I just can't seem to stay away!)
But, hey, of all the times of the year, the holiday season demands a little sparkle and shine, doesn't it?
I love using trays to decorate for the holidays. They are a nice way to group similar items together on a table in a simple vignette.
Well, when I was at the dollar store and picked up that cookie sheet that I turned into a tray… I also grabbed a round pizza pan. You can never have enough trays, right? I decided to decorate this pan and make a tray that was a little seasonal and wintery.
How did I make it? Well, it was pretty simple.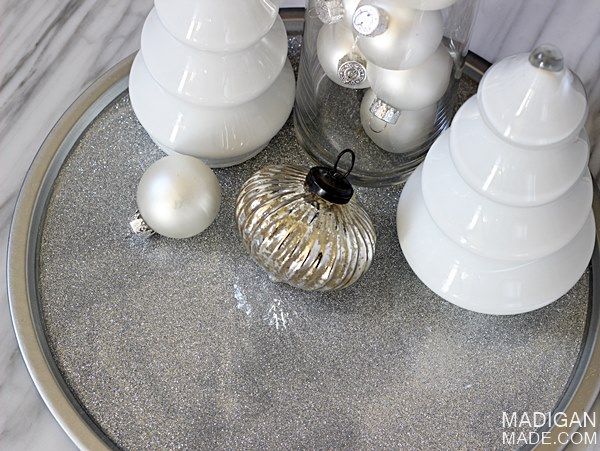 First I grabbed my pizza pan, decoupage and silver glitter. I brushed a coat of Mod Podge over the bottom area of the pan and applied a liberal coat of glitter over top. I shook off any excess sparkle over a trash can and allowed the glue to dry. I applied another coat of decoupage over the glitter to seal it.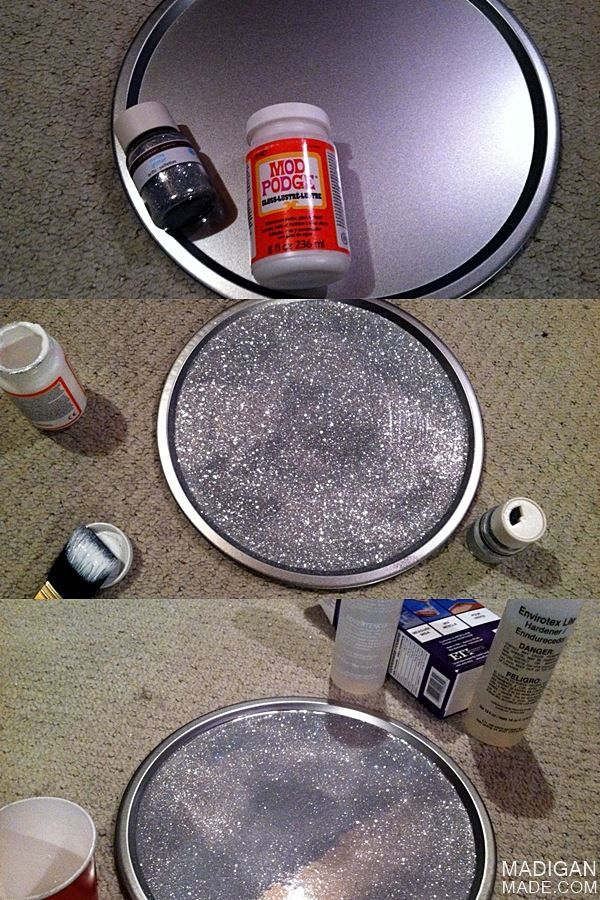 Then I got out an easy-pour resin that I had from a prior project. Wearing gloves, I followed the manufacturer's instructions to mix the two liquids. I quickly poured a thin, even layer of the resin mixture over top of the glitter. I allowed the resin to dry on a level surface overnight. Once dried and cured (this can take several days), the resin embedded my glitter below the clear finish. That glitter was going no where! (This is a similar method to how I made my glitter covered table.)
I like how the resin added a little weight to the pan, too, making the metal tray feel less flimsy.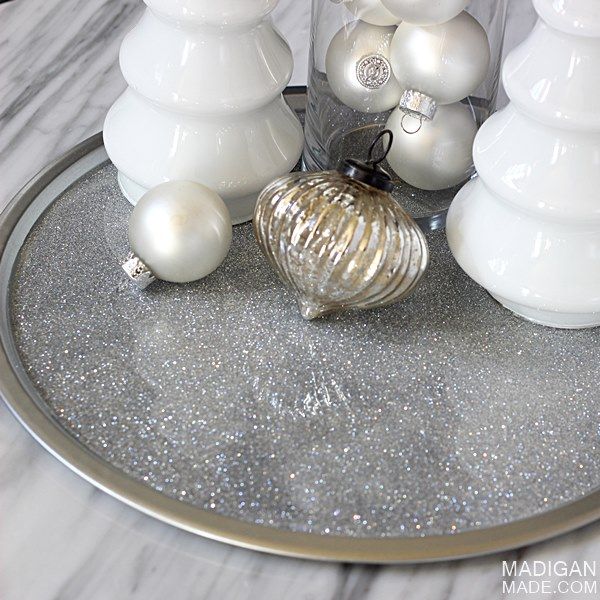 I big puffy-heart this silver tray. It's sparkly. It was cheap to make. It will work perfectly for holiday décor and beyond. Gotta love that!
Thanks for reading Madigan Made!
Content Copyright:2010-14. Madigan Made.