Madigan made… sparkly ornaments for Mod Podge Rocks.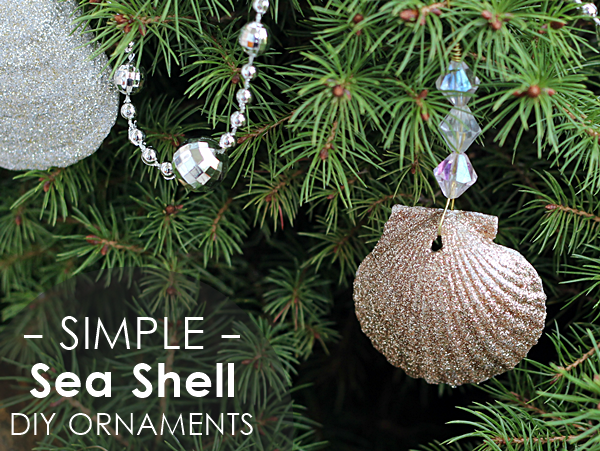 The glitter doesn't seem to stop this week, right? I know. I may need an intervention soon.
Well, if you can handle just a little bit more sparkle, please head over to Mod Podge Rocks this week. I'm showing Amy's readers how to make these simple glitter covered sea shell ornaments. They were easy to make… and are a great way for me to preserve a vacation memory. (I love collecting shells on vacation.)  A little glitter never hurt anyone, right?
Thanks for reading Madigan Made!
Content Copyright:2010-14. Madigan Made.