Madigan made…   a snowflake wall with doilies.
I'm dreaming of a (blue and) white Christmas!
I told you Friday that my crush on cobalt was not over yet. I'm hoping to use this deep, dark blue color this holiday season in a few spots around our home… and it starts with our kitchen!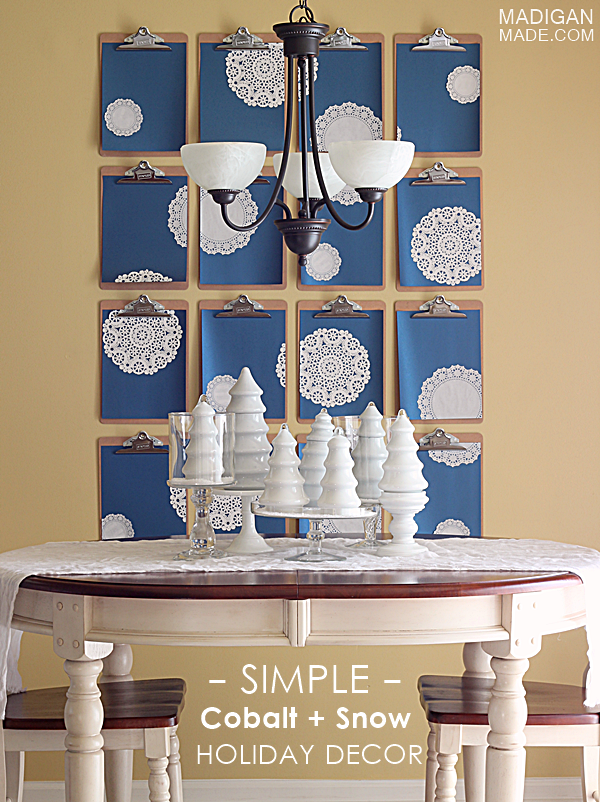 I found this gorgeous metallic, blue, scrapbooking paper at the craft store last month and knew that it would be the perfect backdrop on the giant clipboard wall in our kitchen. (To replace the simple typography that I had up there this fall.)
I wanted to use a striking silhouette against the blue hue and I thought snowflakes would be wintery and seasonal. Doilies from the craft store were the perfect way to achieve this look.
I just worked one page at a time and glued the cut shapes down to the blue paper using scrapbooking adhesive and a glue stick. I cut the doilies as needed if the image had to 'straddle' two pieces of paper.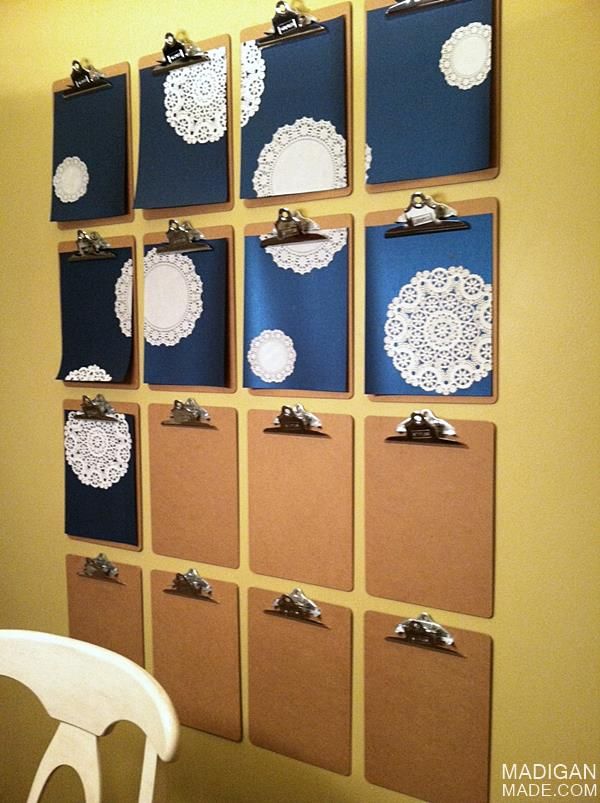 I decided to keep the centerpiece on the table simple and monochromatic so I didn't steal the show away from the snowflake wall.
I just grouped my white DIY milk glass Christmas trees in the center on top of a white table runner. (The table runner is actually an old white pashmina scarf I had in my closet!)
For some interest and elevation, I propped the trees up in clear or white cake plates or candle holders.
A little Epsom salt in some of the containers gave the look of snow.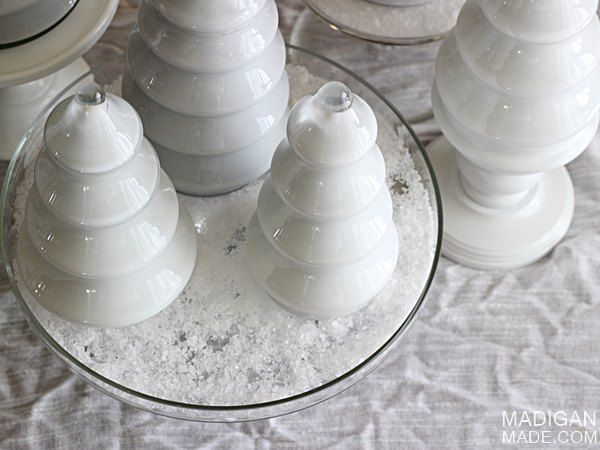 Don't the hurricane glass vases with the trees inside remind you a little of snow globes?
I will still be setting out more Christmas décor this week… but I love this area of our kitchen right now! It is simple yet dramatic. Now I want to use more of this blue somewhere else. Hmm….
What colors are you decorating with this season? Traditional reds and greens? Or are you considering using a different color?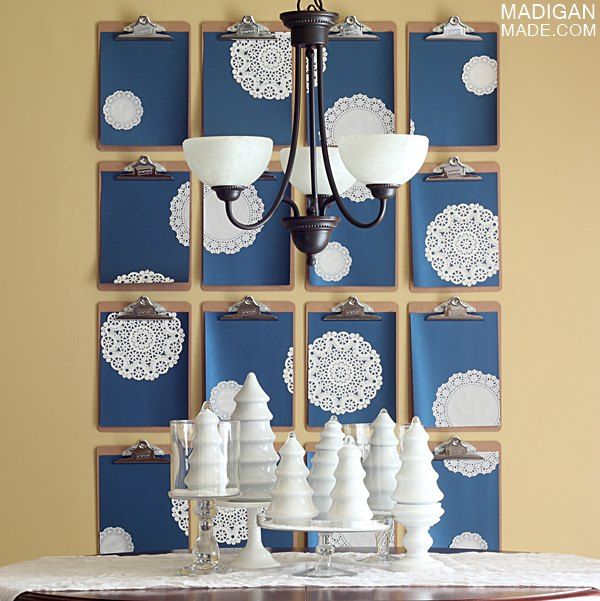 Thanks for reading Madigan Made!
Content Copyright:2010-14. Madigan Made.