Madigan made… brick wall inspired Valentine treat bag toppers.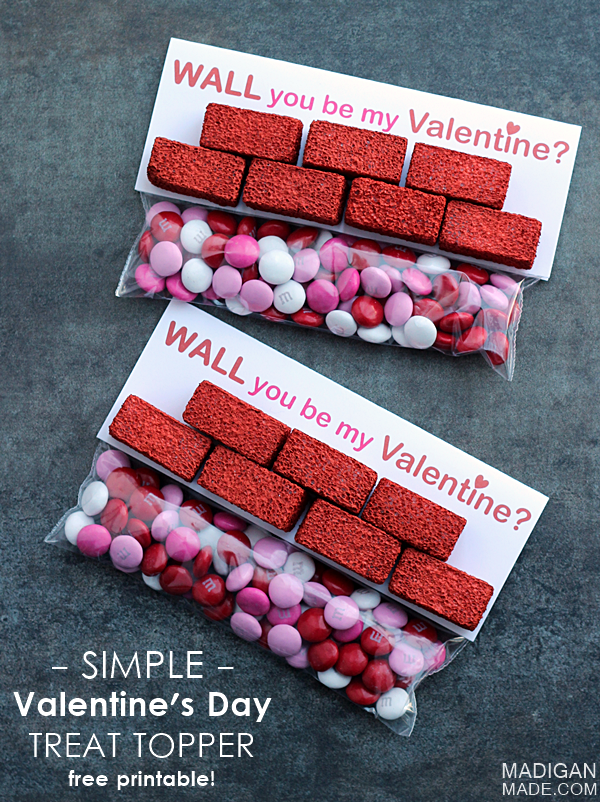 I am a member of the Make It: Fun® Team. This kids craft is sponsored by FloraCraft® Make It: Fun® Foam. All opinions, as always, are my own. 
What is it about cheesy Valentine's Day sayings? I love them, personally. Punny quips have an appeal that spans generations… young or old, they always seem to generate a smile from people!
The folks from FloraCraft® recently sent me a bunch of cute crafting kits for kids this past month. Now, my hubby and I don't have kids, but we have nieces and nephews that would have a blast creating with all of these foam shapes. The solar system and diorama kits were pretty cool, but I was drawn to the big boxes of pre-painted foam bricks… the possibilities for building with them are endless!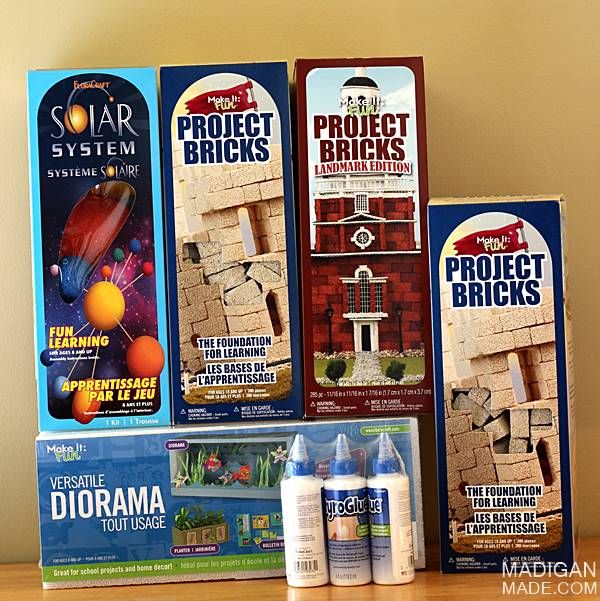 Before I turned these kits over to our nieces and nephews, I couldn't resist 'playing' with one of the brick sets to create a fun and easy Valentine's craft to share with you. These simple treat bag toppers were easy to create with a handful of bricks per bag. They'd be a fun craft to make with kids this Valentine season. If you can't find the foam Make It: Fun® Project Bricks at your craft store, you can still print off this free printable below and have your kids draw or color in their own "wall" on each bag topper.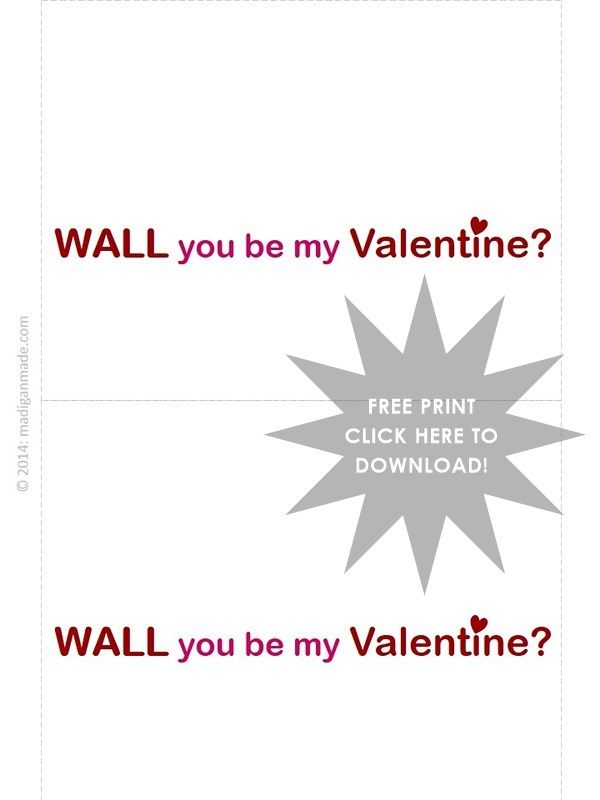 WALL you be my Valentine? Treat Bag Topper
Supplies used:
FloraCraft® Make It: Fun® Project Bricks (Landmark Edition)
Free "Wall you be my Valentine?" Printable (click here to download)
White cardstock
StyroGlue® (or white craft glue or a glue gun)
Paper cutter
Stapler
Snack size plastic zip bags
Treats or gift to fill each bag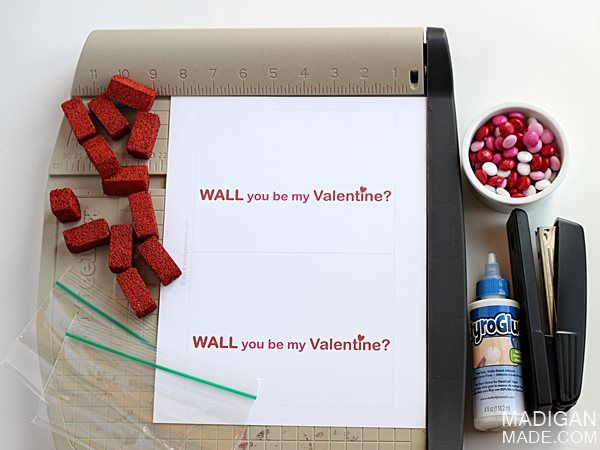 Instructions:
Print off the free printable above and carefully cut out each panel along the dotted lines. Fold each panel over in half as shown here:
Fill your plastic bags with some goodies and seal it shut. Place the folded cardstock over the top of the plastic bag. Staple the cardstock topper over the bag.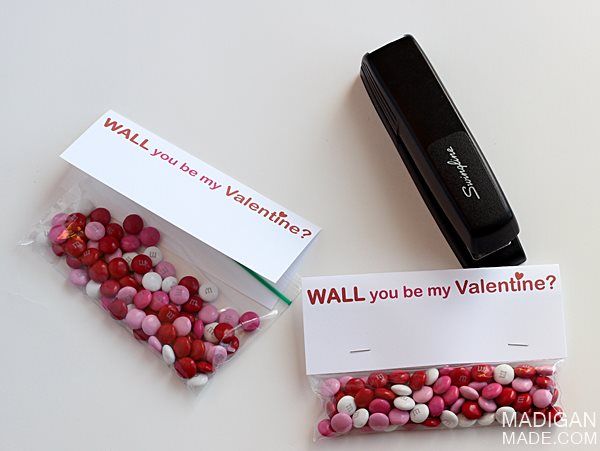 Glue down about 5 to 7 Project Bricks below the saying on the topper. Do your best to cover over the staples.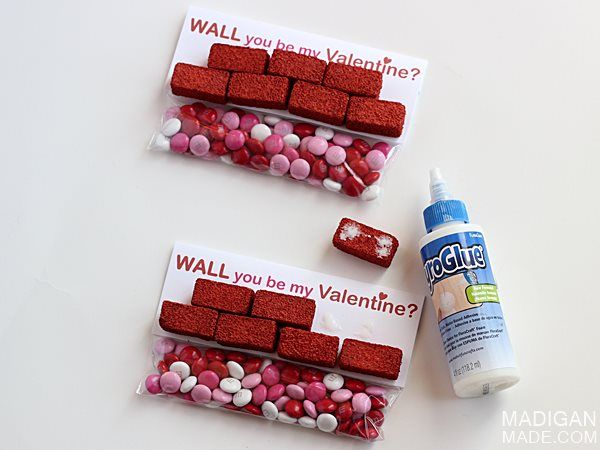 Allow the glue to dry and give your treat bag to your favorite Valentine! Whoever the recipient is… this cheesy Valentine is sure to generate a smile or two!
For more information about crafting with FloraCraft® Make It: Fun® Foam, please also check out Crafts n' Coffee or follow the hashtag #MakeitFunCrafts.
Thanks for reading Madigan Made!
Content Copyright:2010-14. Madigan Made.