Madigan made… a simple spring vase from a jar.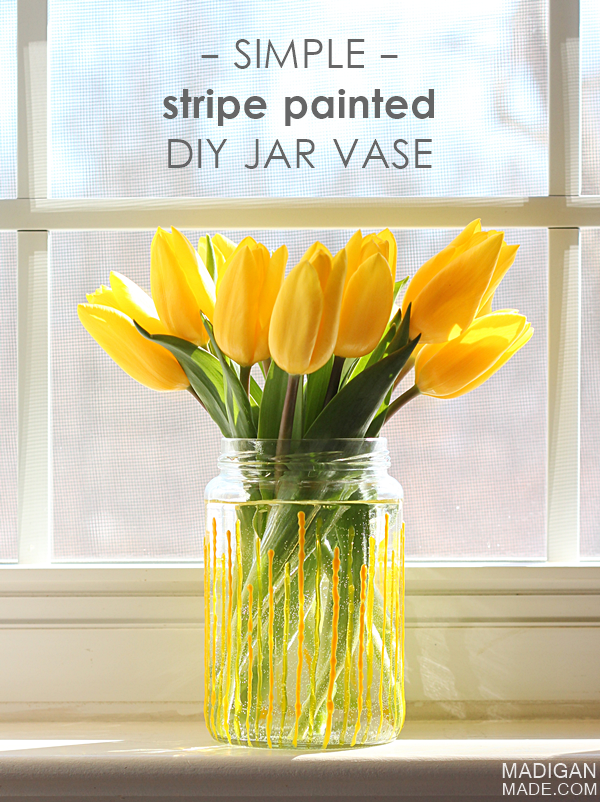 February (and winter, I hope!) is almost over… are you (like me!) looking for ways to usher in spring a little early?
Got an extra six bucks in your purse? I highly recommend picking up a bouquet of tulips at the grocery store! That is what I did this past weekend and it instantly put a smile on my face! And if you have an empty pickle jar laying around, you can use a little glass paint and make a simple vase for the flowers, too.
Want to see how to make this sunny spring vase? It is really easy.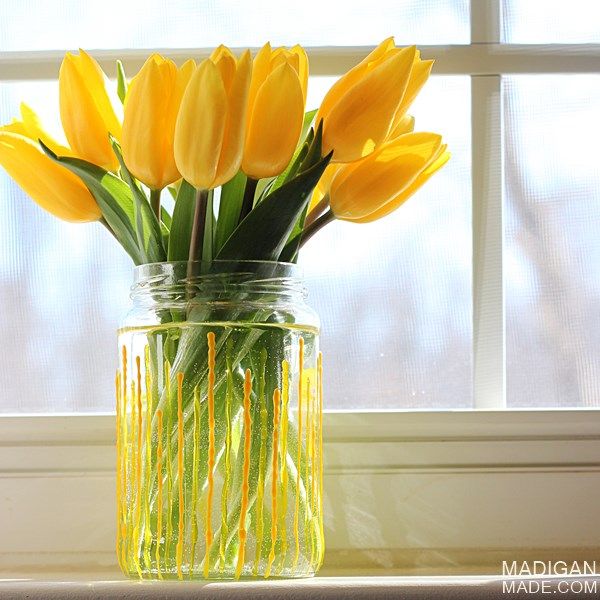 Simple Yellow Striped Vase from a Jar
Supplies needed:
(Note: links in this list are affiliate links. I may earn a small commission from purchases made via the link.)
Instructions:
Clean your jar and clean the exterior surface with rubbing alcohol. Allow it to dry.
Taking your glass writers, draw vertical lines of paint up the sides of the jar, alternating between the different shades or finishes of paint. Stagger the lines for a random look. Work your way around the jar to complete the vase.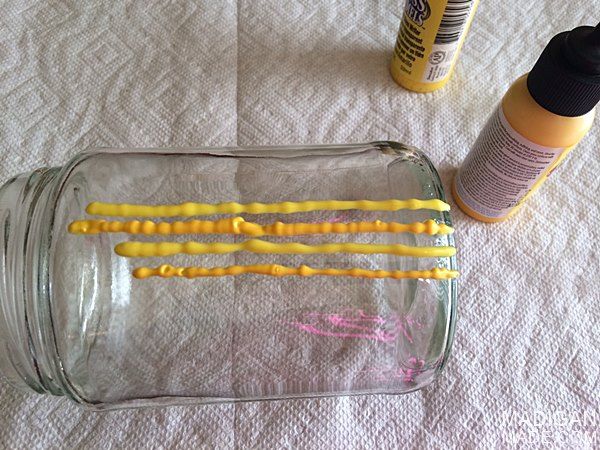 Let the paint dry and cure the paint according to the paint manufacturer's recommendations. (Most paints require you to allow the paint to dry for a day or two and then possibly bake in the oven or cure for up to 21 days.) Fill with flowers and enjoy!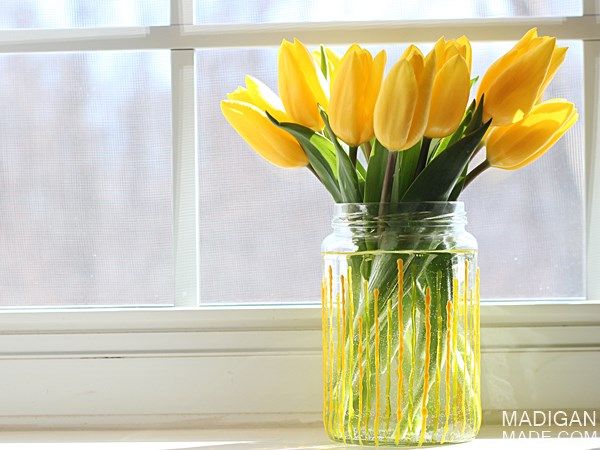 I love seeing the vase on the windowsill above the sink in our kitchen.  It is cheery, sunny and reminds me of spring. There is still snow on the ground outside our house but this vase is a great reminder of what is around the corner. I just can't wait for spring, can you?
Thanks for reading Madigan Made!
Content Copyright:2010-14. Madigan Made.