Madigan made… an updated frame with paint and a vintage graphic.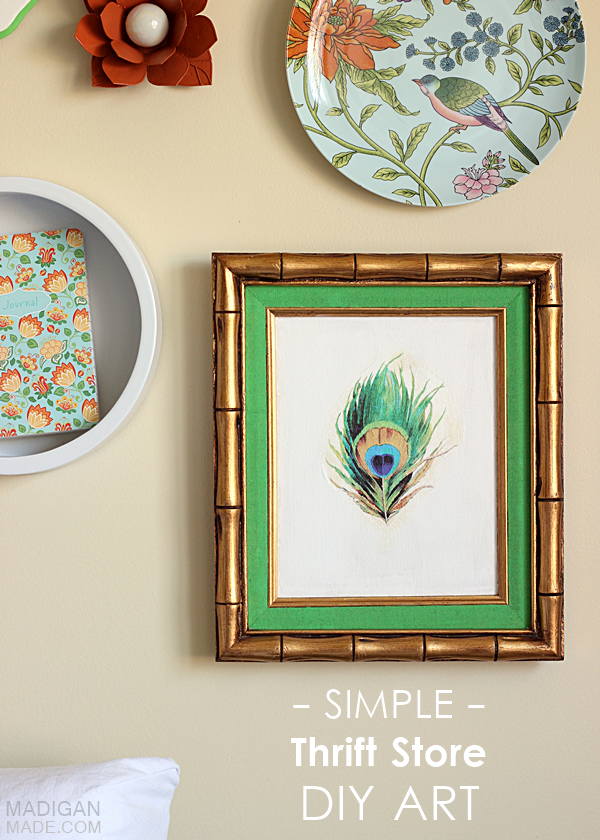 Some things are just hard to pass up, aren't they?
I've told you this before… but when I'm perusing a thrift store, I find that I'm drawn to bold, chunky frames in the art section. For a couple of bucks, a well-made frame is a great investment and MUCH cheaper than buying a frame new from the store (and often better constructed, too!).
You can do so many things with a good frame that has great bones… you can paint over the existing image to enhance it or you can paint over the whole frame and hang another frame inside for more impact.
I recently showed you this scary owl painting that I picked up at the thrift store.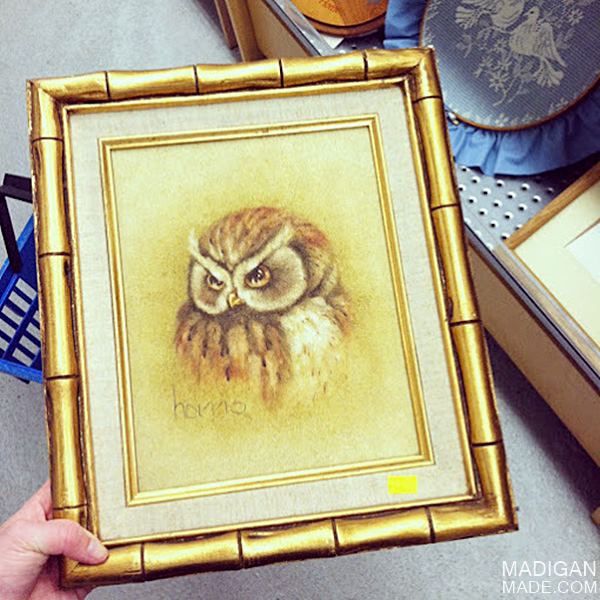 What drew me to the frame? The fabulous gold color and bamboo details in the frame's shape. I knew with a little tweaking, this picture would be a great addition to the colorful vintage gallery wall in my office.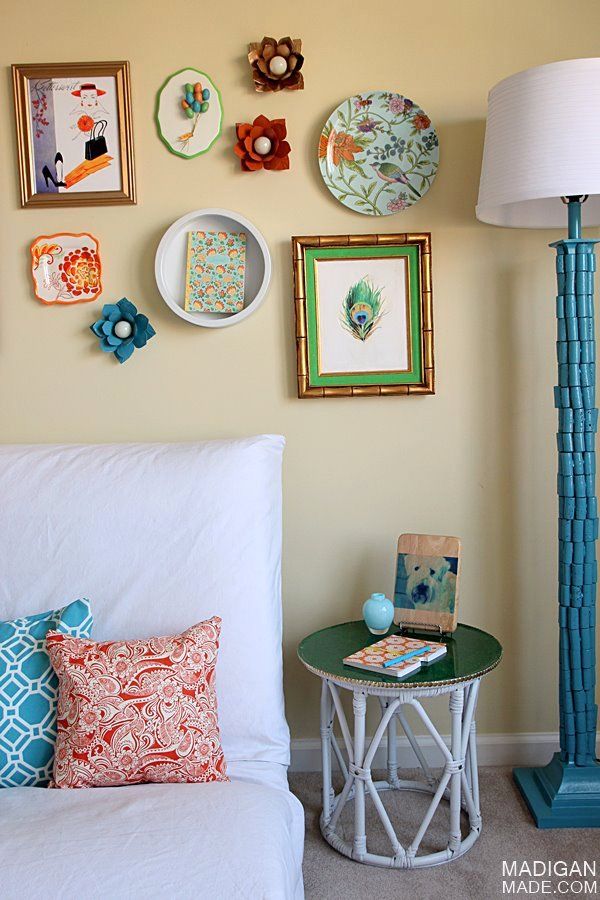 If you remember, the color scheme in my office includes lots of white and gold accents with touches of turquoise, orange and green. I downloaded a free peacock feather image from The Graphics Fairy (a fabulous resource for free vintage graphics!). It was the perfect color combination for this space and I loved the image!
To makeover the frame I first cleaned up the frame with a damp cloth. Then, I grabbed some white and green craft paint. I used the white paint to cover up the owl image. Then, I applied green craft paint to the ecru colored mat that surrounded the frame.
Finally, I used some of the leftover Scrapbooking Attitude film I received last year and printed the image on that product and glued it down to the center of the white canvas. (If you did not have this product at home, you could achieve a similar look by cutting out the image on paper and applying it to the canvas with glue or decoupage OR use an image transfer product.)
I love how the green border around the frame highlights the colors in the feather. And I love, love, LOVE that gold bamboo frame even more now!
You may have noticed another addition to this gallery wall… the floral and bird plate that hangs above my new frame. It is not 'vintage' but when I spotted it at a thrift store, I loved that the colors (green, orange and blue) would go in this room. It was another item that I just could NOT pass up!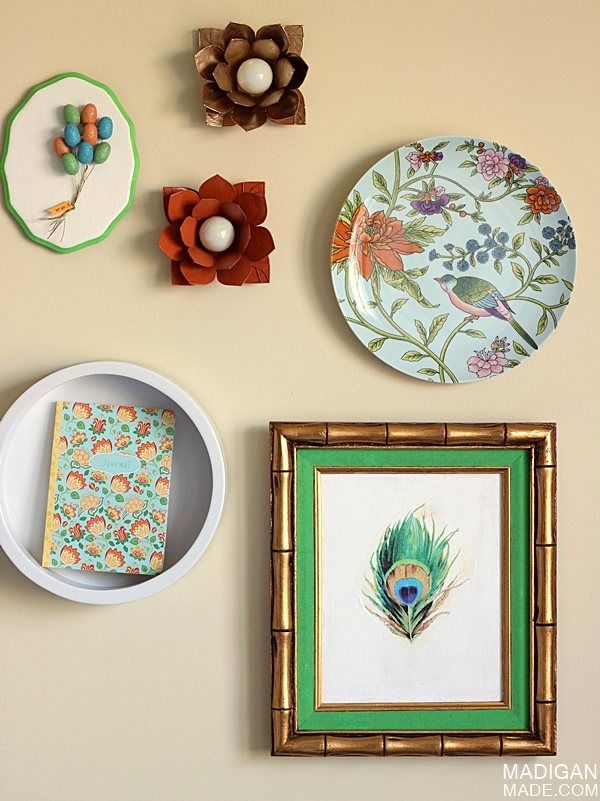 I love how the feather image and bird plate coincide with some of the other feather and bird elements in the room. (Like the feather fan that the gorgeous green dress lady carries in my grandmother's illustration.)
I think this gallery wall is done for now. I have one more project for this space that I hope to show you soon, then I am officially calling this office space "finished". It only took me two years to complete, but I love the way this room turned out!
If you wanted to see more of the projects from this space be sure to check out these posts: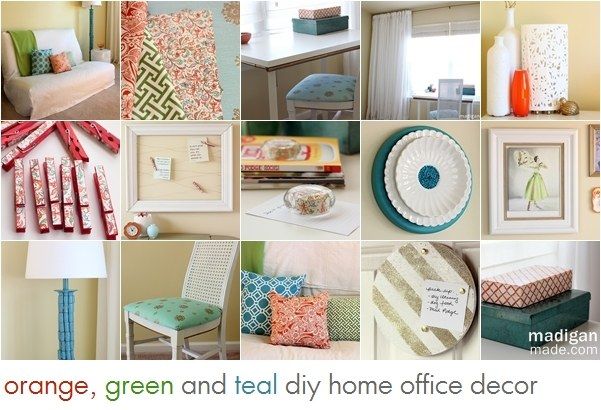 You can find each project pictured by clicking below. (left to right from top left)
Thanks for reading Madigan Made!
Content Copyright:2010-14. Madigan Made.