Madigan made… a recipe for SheKnows!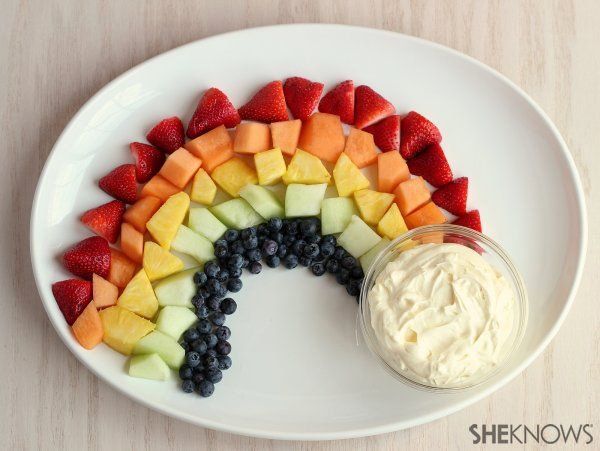 With St. Paddy's Day around the corner, many of you might be thinking about minty treats and green-tinted drinks to celebrate this weekend. Well, I have an alternative idea to consider. I decided to recently make a leprechaun inspired dessert with rainbow inspired fruit and a lemony fruit dip. (aka the pot of gold at the end of the rainbow!)
Join me on SheKnows.com this week to get the "pot o' gold" fruit dip recipe and platter idea and make this colorful dish with your little leprechauns!
Thanks for reading Madigan Made!
Content Copyright:2010-14. Madigan Made.