Madigan made… an easy chocolate and raspberry dessert.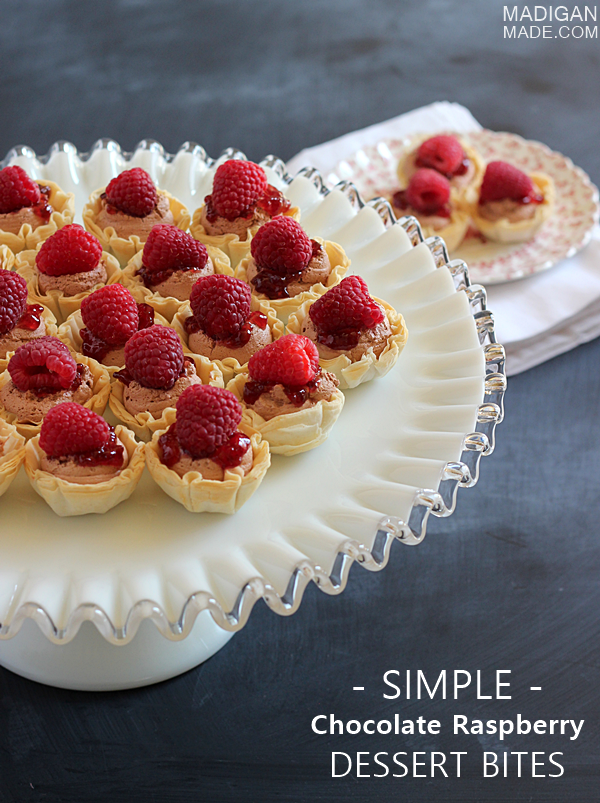 Are there any foods that remind you of someone special? Or maybe you have foods that trigger a memory of a certain season or location?
I love raspberries. They remind me of summertime and my paternal grandma. When I was a kid, my grandmother used to have a huge vegetable garden. She had a row of raspberry plants along one side of it. When we would visit in the summer, I remember going out in the garden with her and picking (and eating!) raspberries right from the bush. They tasted so good! Now every time I eat those beautiful, ruby-like berries, I smile and think about my grandma, the summertime and her garden. 
I wanted to combine raspberries and chocolate recently in a little dessert (partly inspired by my chocolate fluff fruit dip and my fig and cheese appetizers). I made these little bite-sized treats for Easter this past weekend, but I think these simple dessert cups would be pretty and elegant to serve for a shower, brunch or even a wedding. Let me show you how to make them.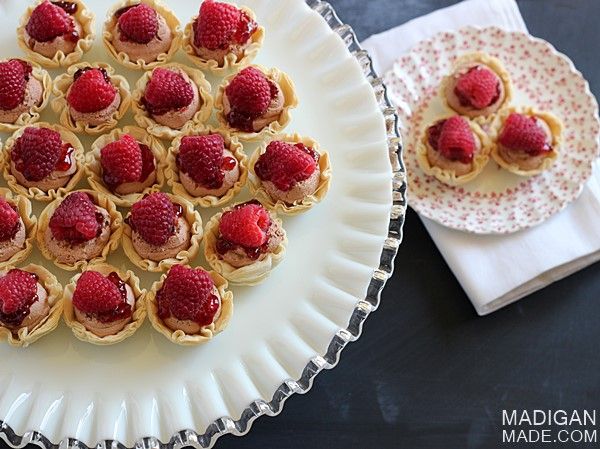 Easy Chocolate Raspberry Dessert Cups
Ingredients:
8 oz. container of frozen whipped topping, thawed
Small box of chocolate instant pudding
1/2 cup chocolate milk
24 – 30 pre-baked mini phyllo shells
Raspberry preserves
Raspberries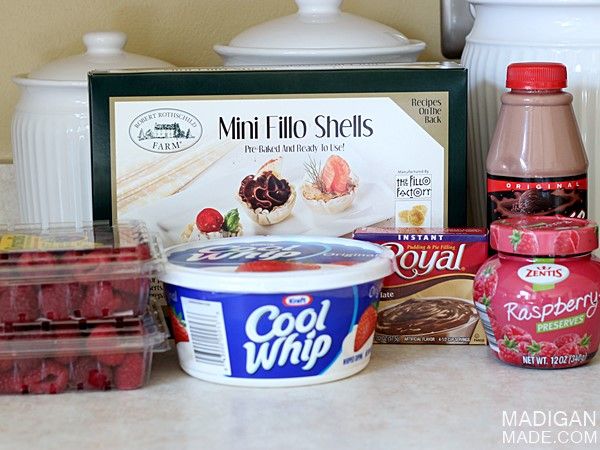 Instructions:
In a large mixing bowl, mix the whipped topping and instant pudding together with an electric mixer. Slowly add and blend the chocolate milk into the mixture, until the fluff looks like a soft, whipped mousse consistency.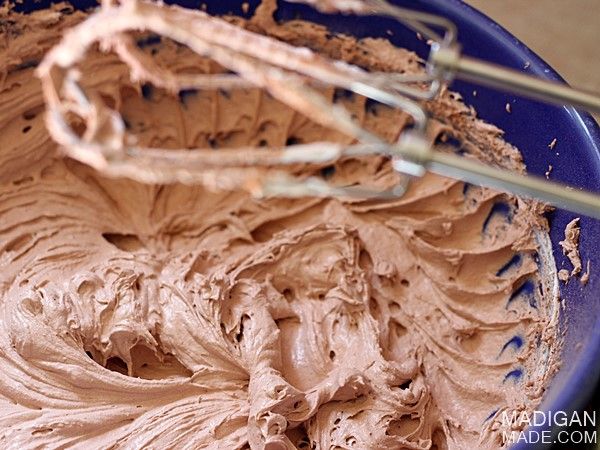 Fill each fillo shell with the chocolate fluff mixture. You could use a spoon, but I found it was easier to put the chocolate fluff in a plastic bag, cut the corner off the bag and 'pipe' the mixture into each cup.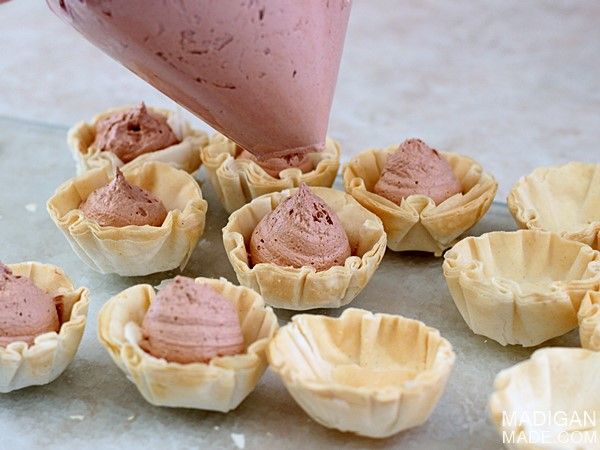 Place a small dollop of raspberry preserves on top of the chocolate mixture in each cup. (This ingredient could be considered optional, but I think it helps add more raspberry flavor.) Then, add a raspberry on top of each one. Refrigerate until you are ready to serve and enjoy!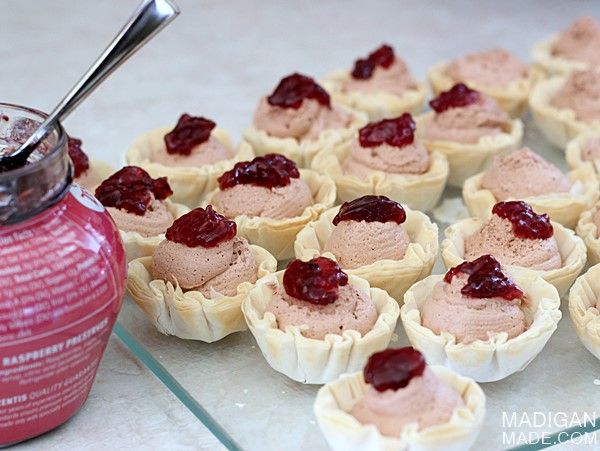 You could try to use a regular chocolate mousse recipe in these little fillo shells, but I liked how the chocolate fluff had a light and airy texture and taste. It helped the raspberry flavor stand out. 
These little chocolate, raspberry bites were a sweet reminder to me that summer is around the corner… and, of course, of my grandma. She still enjoys gardening, but my grandmother does not maintain a huge veggie garden anymore. My dad actually has some of my grandma's old raspberry plants in their yard today. Some day (if we ever move and  have a bigger yard), I'd love to try and plant some raspberry bushes of our own around our house. I love the fruit and would love to have that memory close to home!
Thanks for reading Madigan Made!
Content Copyright:2010-14. Madigan Made.