Madigan made… an Easter wish.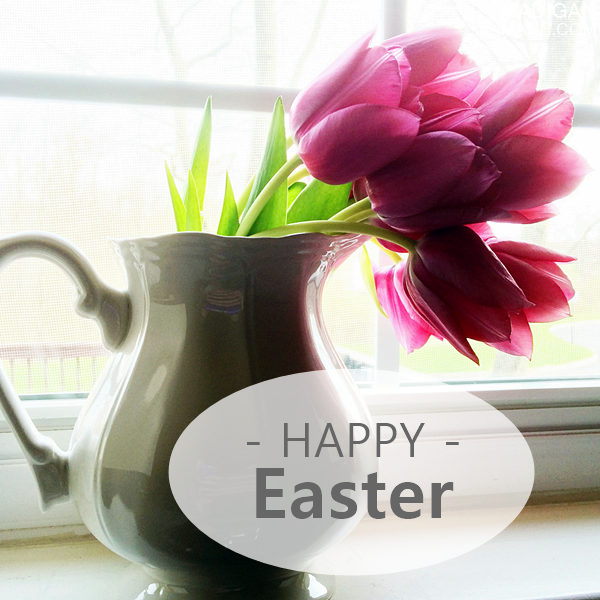 I just wanted to pop in today and wish all my readers that celebrate Easter and Passover a happy and blessed weekend.
Easter seemed to creep up on me fast this year! Maybe it is because we had such a long winter… or more than likely it is because I have baby on the brain… but I did not do any Easter crafts or set out any décor this year. Not even an egg wreath. You are looking at my extent of spring décor so far… a white pitcher filled with tulips. Works for me!
However you are decorating or celebrating this holiday, I hope you have a lovely weekend!
Thanks for reading Madigan Made!
Content Copyright:2010-14. Madigan Made.