Madigan made… fun, colorful and personal home office décor.
Thank you all for your kind words and warm wishes earlier this week about our collaborative DIY project… we can't wait to meet our little one this summer!
If you recall, we planned to make this yellow guest bedroom into our someday nursery when my husband and I moved into our house many years ago.
But after years of dealing with infertility, we decided in 2012 to 'live for today' and use the room for an active purpose: my home office. After two years, I consider this space basically 'done' and wanted to show it to you today.
Now that we are blessed with a little gift of life, we started to plan for the baby's nursery (in our other bedroom) and have already shifted some things around in both rooms. So, I never got a chance to take another 'tour' of this office with my camera while it looked pretty, but I thought it would be fun to go over all of the details and projects I did in the room.
If you recall, the color scheme for this office involved lots of white furniture, gold accents and pops of color with some green, aqua and orange accents. It was a bright and happy way to start planning for this room.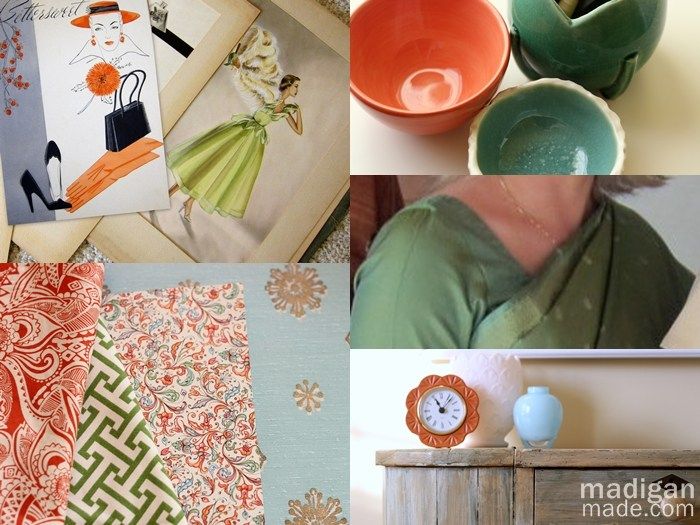 I needed a place to work, first. So I used a basic IKEA desk and updated it with some gold bamboo accents and redid a thrift store chair with vintage fabric to use with the desk.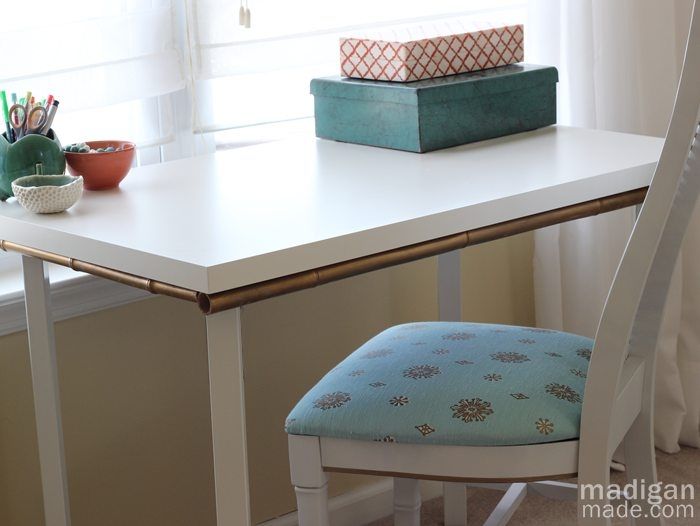 I followed a few simple steps to make the windows looked bigger by hanging extra long curtains using DIY extra long curtain rods.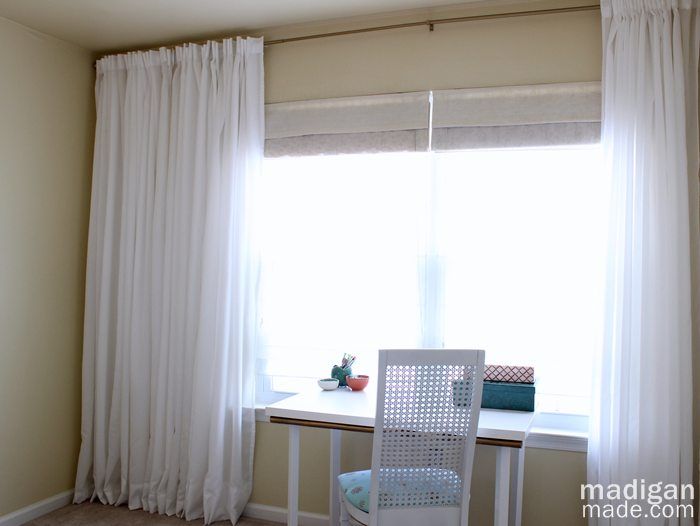 A couple of frames and some wire made a great message/inspiration board.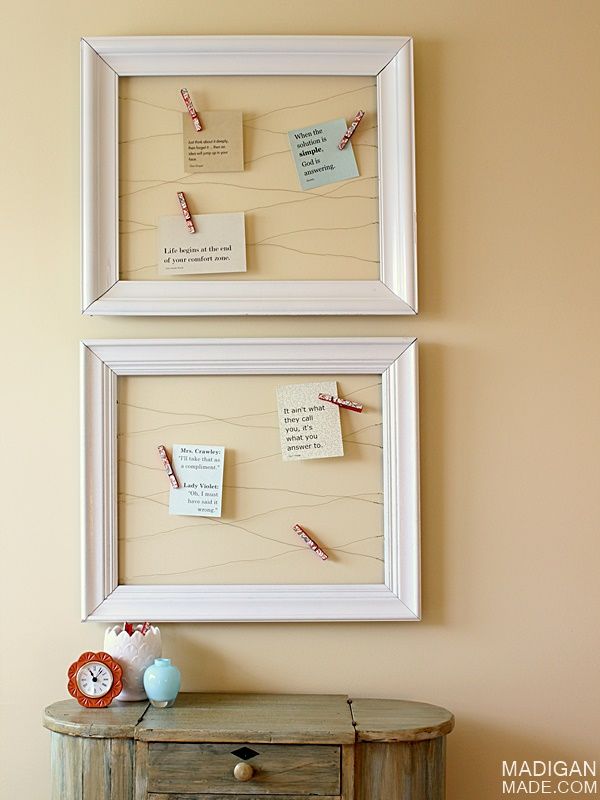 A piece of sari fabric (from my brother's wedding) added some impact to one wall in the room by hanging it as art.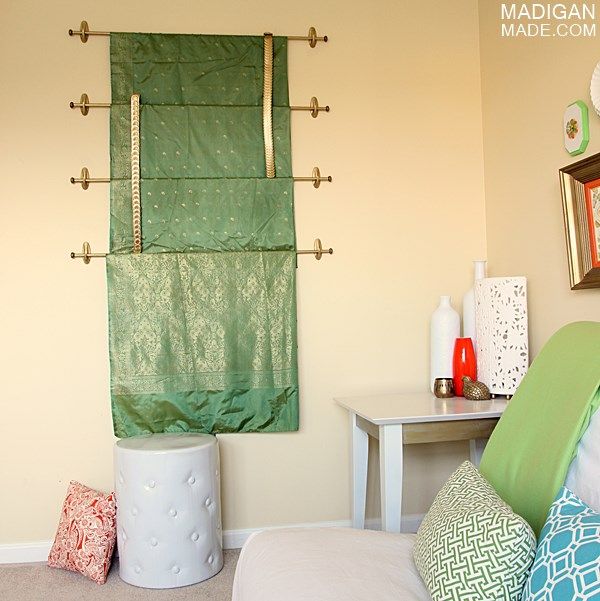 An old side table received some new life with white and gold paint and pretty accessories on top.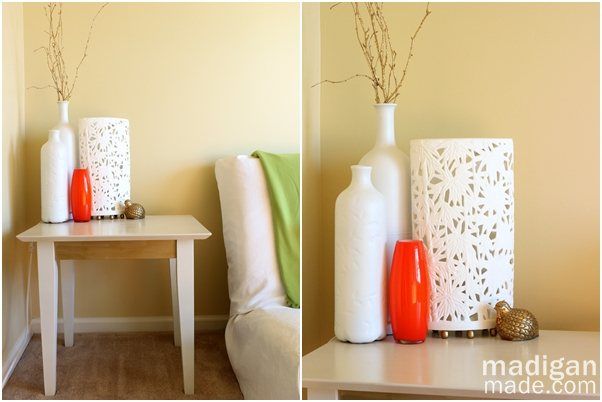 I sewed a simple white slipcover for my futon couch and added a few colorful DIY pillows. I think the changes help  that old college cast-off look a little more modern and fresh.
Next to the futon sits two of my favorite DIY pieces… my wine cork lamp and my green glitter covered side table.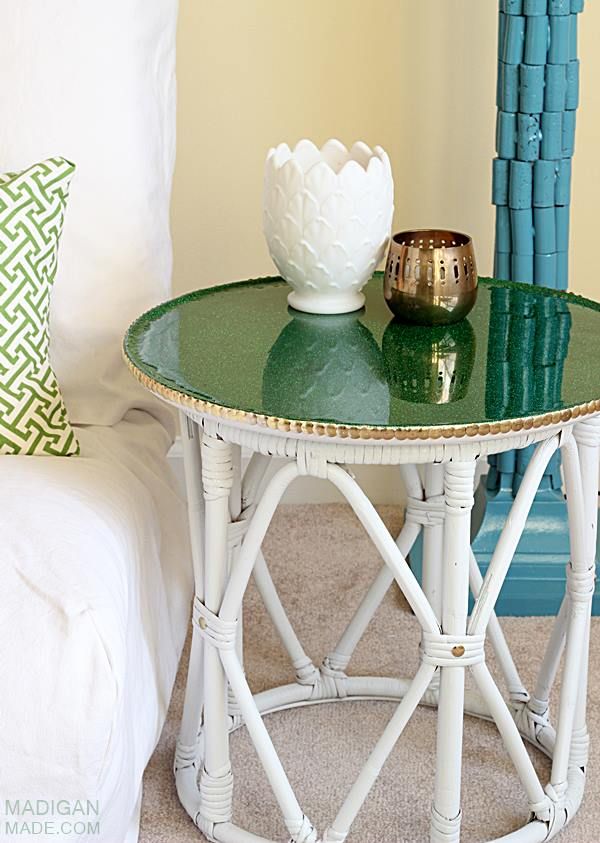 Above the couch I hung a gallery wall display using some thrift store and vintage inspired artwork and pieces.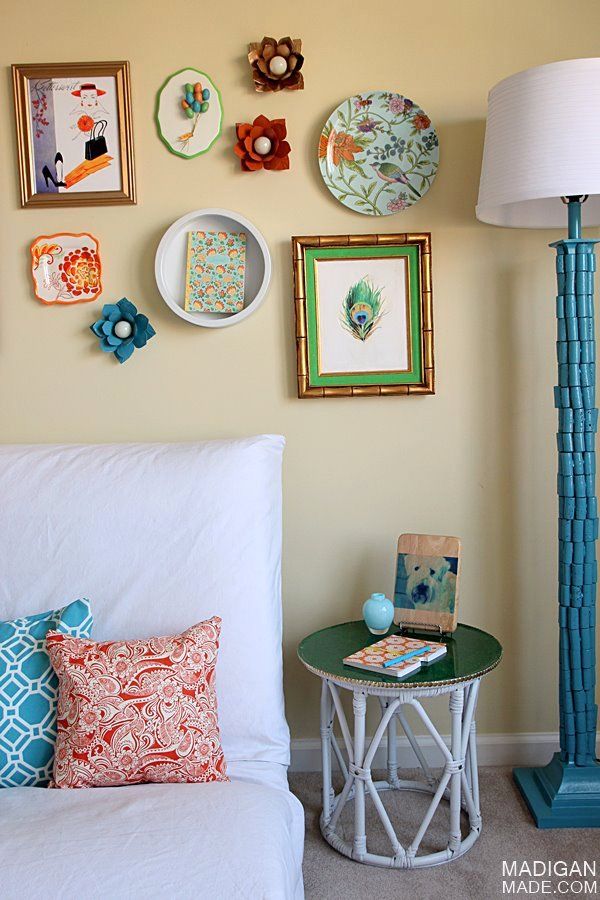 So, I think I'm done updating this room right now. For many reasons, I'm so glad I made the decision two years ago to 'move on' and decorate this room. The room has purpose and it is pretty now, too!
I love all the fun color and sparkle in the space… but I especially love the personal touches I was able to add into the room… my grandmother's illustrations in the gallery wall, personal and inspired wall art and the sari I wore for my brother's wedding. It is so nice to look around the room and be reminded of these personal memories.
I am a firm believer that your environment can affect your mood and outlook. This room is a happy place to work in now and changing the space had a positive impact on how I feel when I'm in the room. Do you feel the same way about your home? Is there a space that you've updated (or want to update) and it helped to change your mood?
Thanks for reading Madigan Made!
Content Copyright:2010-14. Madigan Made.