CELEBRATE:  everyday bites and appetizer ideas.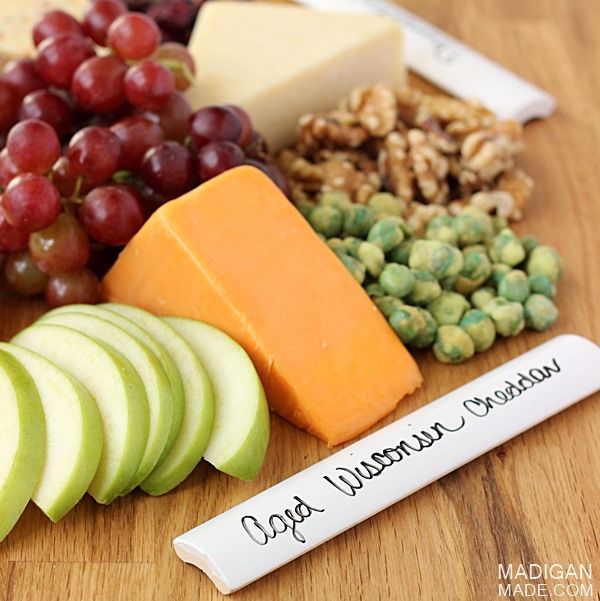 We are a snacking family. Is yours?
With a baby on the way, I'm always reaching for snacks… and I'm also always looking for easy ways where I can get more calcium and protein. Cheese fits that bill and pairing it with fruit or nuts makes it a satisfying and indulgent snack.
Plus, I have a hubby who loves cheese. He'll come home from work many days and stand in front of the fridge looking for a bite to eat. Inevitably, he'll open up the cheese drawer for a quick little treat.
So when Sargento Cheese recently asked if I wanted to work with them to try out some of their new Tastings options, we were eager to try this new cheese line!
The Tastings are small wedges of cheese that come in eight different flavors. Some of the varieties I was familiar with like Aged Vermont White Cheddar but others were new to me, like their New Zealander flavor. We received several of them and enjoyed them thoroughly! They made a simple and easy snack with some fruit and crackers.
Not only is cheese a great everyday treat, but it makes a very easy appetizer if someone stops by and you want to share a quick bite with your guests. And Sargento Tastings make the process simple and approachable.
All you need is a bread board and a couple of different kinds of cheeses. Pile grapes and crackers/toasts in the middle of the cheeses and arrange some other complimentary snacks you may have in the cupboard around each wedge. Olives, fruit, nuts… whatever you have on hand. It is simple and easy… but it looks so elegant! Just pour some wine and enjoy!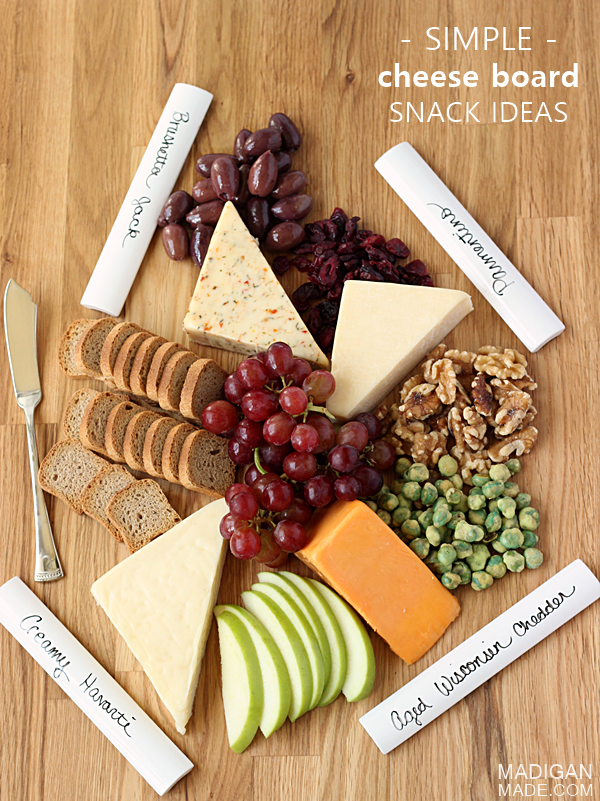 For this cheese board I put together, I tried to pair each Tastings cheese variety next to snacks that might go well with it. I set some apples and wasabi peas next to the Aged Wisconsin Cheddar. Some sweet and tart cranberries and shelled walnuts compliment the full-bodied tang of the Parmentino cheese.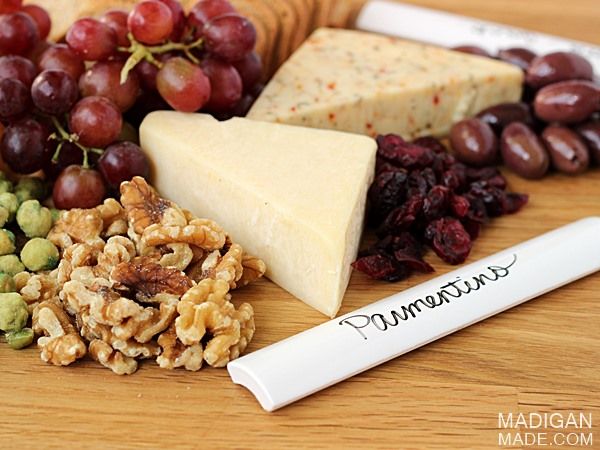 Crisp wheat toasts wait next to the Creamy Havarti and Bruschetta Jack.
By the way, do want to know my quick and easy way to mark the cheese selections on my bread board?
Grab some 3/4" x 6" quarter round corner white tiles from your hardware store. Use a dry erase marker to write the name on each piece of tile and set it next to the corresponding cheese. You can wipe the tile clean after you are done and reuse them again and again!
I like that Sargento's Tastings cheeses can be found in the dairy case. I don't feel as intimidated there as I do in the 'fancy' cheese section of my grocery store. What I also love about these cheese options from Sargento is that the packages come in small, palm sized wedges.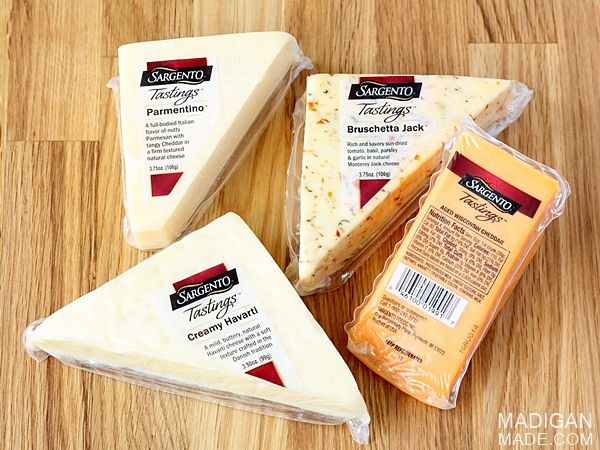 The size makes it simple for me to try a flavor that I've never had before without worrying about wasting it.
But honestly? I can't recall too many cheeses that go to waste in our house! You?
Note: This easy snack and appetizer idea is sponsored by Sargento cheese. All opinions are 100% my own.