MAKE: simple DIY baby thank you cards.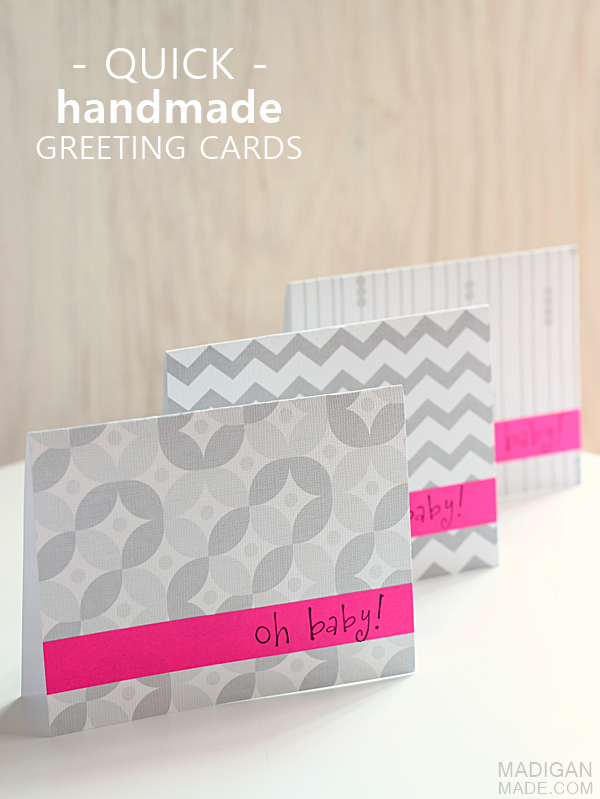 I cannot lie. I like quick crafts. Don't you?
Some nights I get home from work and want to make something, but I just don't have the time or energy to pull out and start a big project. What's a crafty girl to do?
Well, that's what I love about making simple homemade cards… you can keep the process easy and uncomplicated… and still end up with a cute card for someone. Quickly!
You may have caught this on Instagram… but I made some thank you cards and two Father's Day cards last week. I made them while my hubby was out picking up dinner for us. About 15 cards in thirty minutes? That's not bad, right?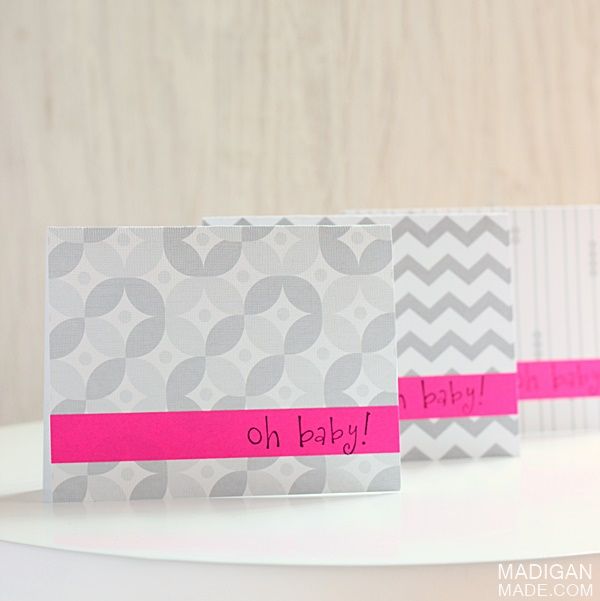 These baby thank you cards say "Oh Baby" on the front and "thank you" on the inside. They are not super-babyish, but I still think they are sweet with the pink and gray. The cards will come in handy this month, because we've received many nice gifts from friends and family already for our babe. I need to write a bunch of cards out soon!
I made Father's Day cards for our dads by going vertically with green and gray instead.
The trick to making these cards in a short amount of time is to use some fun patterned paper as the base and paper tape. The two together can create a simple statement on a card. Let me show you.
How to make quick handmade greeting cards
Supplies used:
Patterned scrapbook paper (with blank/white color on the other side)
Thick paper tape (or strips of colored cardstock)
Small stamp with a seasonal sentiment
Stamp pad
Invitation sized envelopes
Paper trimmer and/or scissors
Steps to make handmade thank you cards: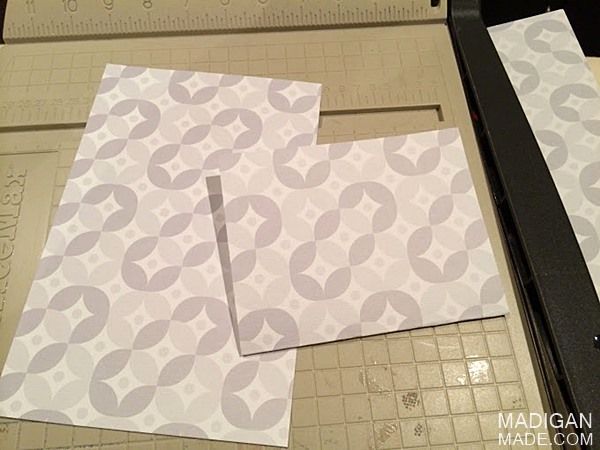 Cut paper sheets into sections of 5.5" by 8.5". Fold those pieces in half to create a small card that will be 4.25" x  5.5".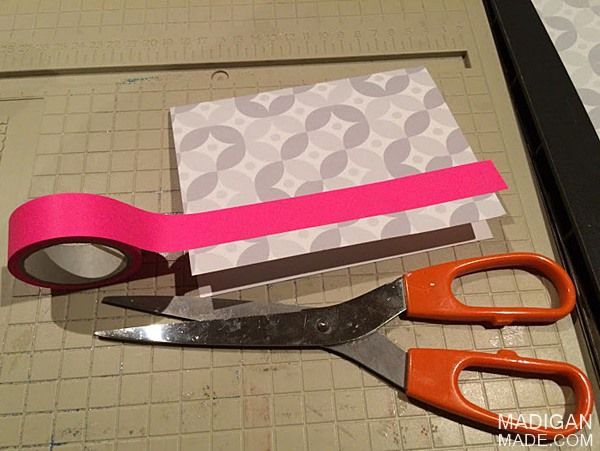 Decide if you want to open the card horizontally or vertically. Attach a strip of paper tape to the lower section of the front of the card. (Or you could use scrapbooking adhesive to adhere down a colored strip of paper to give you a similar look.) Trim the tape to be flush with the edge of the card.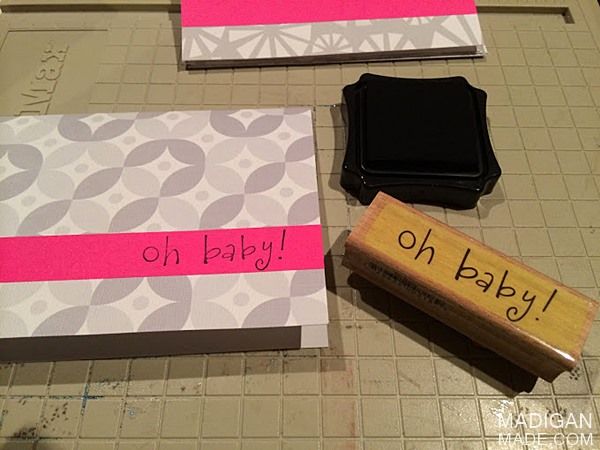 Stamp a simple saying or word in the colored tape. If desired, stamp something on the inside of the card or just leave it blank.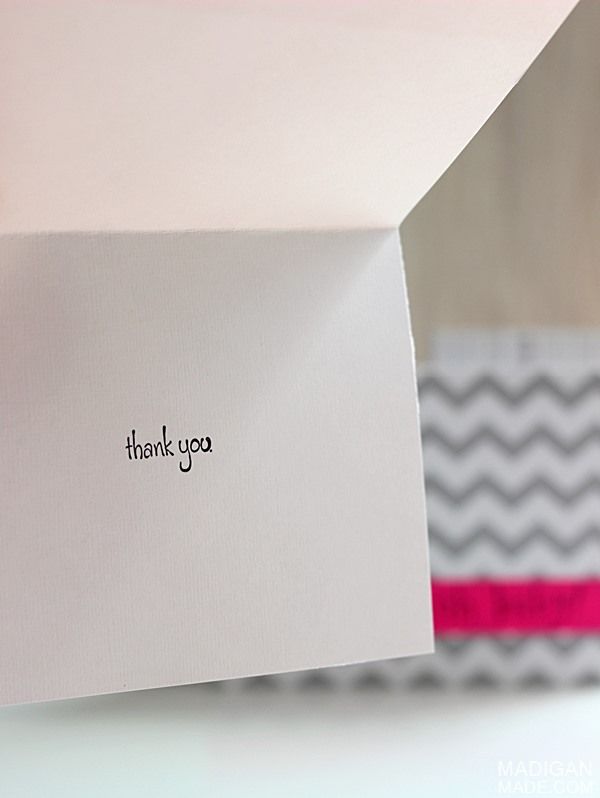 Now you are ready to give your card away! Each card will fit in an invitation sized envelope.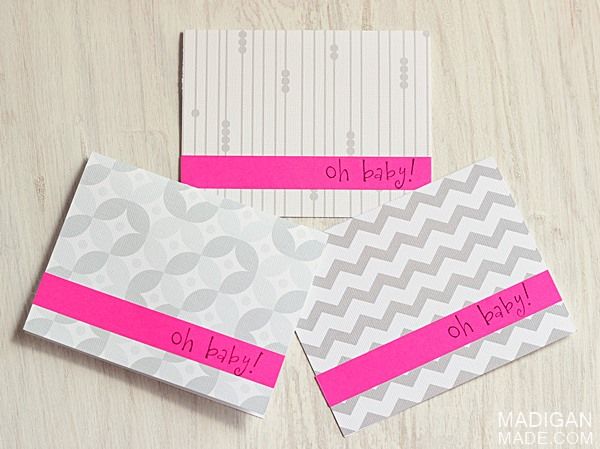 I love that you can make these cards for any occasion or holiday… just use a pattern or stamp that you like for the occasion. Simple and quick!