GLOW: welcoming baby!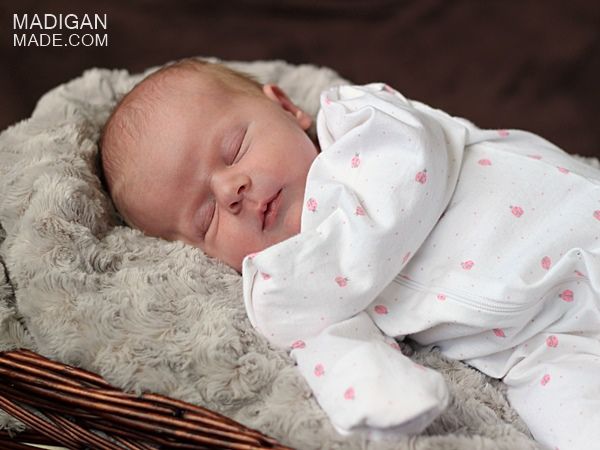 Four words.
Four little words that, up until recently, I didn't think I would be able to say.
I am a mom.
I am a MOM.
Wow.
I am forever someone's mother… and she is so sweet and so cute!
Things have been quite busy around here. Our Little C was born into the world earlier this month. She weighed 7 lbs. 11 oz. and was 19 inches long at birth. We are all home and doing well. I can't even begin to tell you how precious this angel is to us!
Some of you know my husband and I struggled with infertility for many years. A child did not seem to be in the cards for us. After living in limbo for so long, a couple of years ago we decided to live for today and stop worrying. And then, this past winter, we were delighted to learn we were expecting a baby!
Creating a special nursery space for our baby was part of my preparation for her arrival. But nothing, nothing, could prepare me for how different things feel today in our house. It doesn't matter how our house is decorated or what color we painted the nursery. What matters to me today is that the four walls of our house surround and protect our little family. Having our daughter here gives new meaning to the word home.
And that notion reminds of this movie quote:
Frances: What are four walls, anyway? They are what they contain. The house protects the dreamer. Unthinkably good things can happen, even late in the game. It's such a surprise.
I told many of you about my love of the movie Under the Tuscan Sun. So many of the lines and themes of that film resonate with me right now.
Katherine: "Listen, when I was a little girl I used to spend hours looking for ladybugs. Finally, I'd just give up and fall asleep in the grass. When I woke up, they were crawling all over me."
I love that 'ladybug' line so much, that it was important for me to have a little ladybug decor in the baby's nursery. Some of you may have noticed the little pink night light in the shape of a ladybug on the table next to the glider. I smile every time I see it and I'm reminded of my daughter in a way.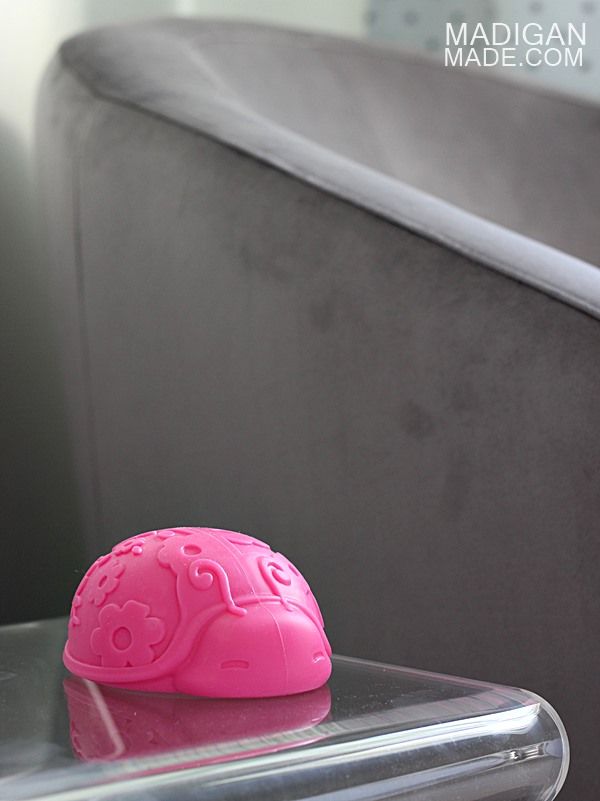 If you haven't seen the film, I recommend it. This set of clips from the movie speaks to me today and I think you'll see why I'm drawn to the ladybug theme:
I am in my late 30s. One year ago my husband and I were thinking and talking long-term about what life would be like without children.
Then, when weren't looking, this little lady came into our lives. We have fallen hard for her and I can't imagine life without her. I am forever grateful for our little ladybug!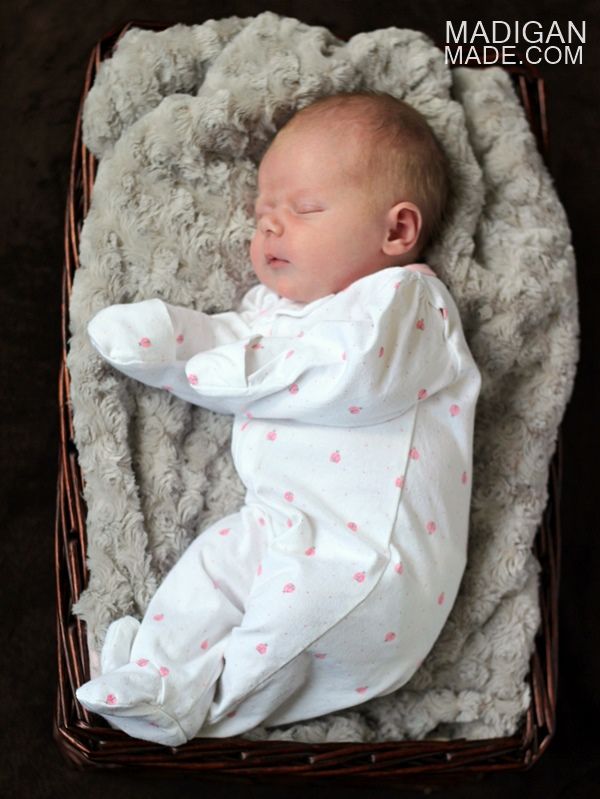 FYI: I am currently on maternity leave and I plan to spend less time here and online in general. I hope you understand. I do have a bunch of projects that I made earlier this year and saved for this timeframe. I hope to share them periodically on the blog when I can. Please feel free to keep up with my activities (and the baby!) on Facebook, and Instagram if you wanted more frequent updates.